A Teamfight Tactics cheatsheet of item combinations, traits, pool size, probability table and the player damage table.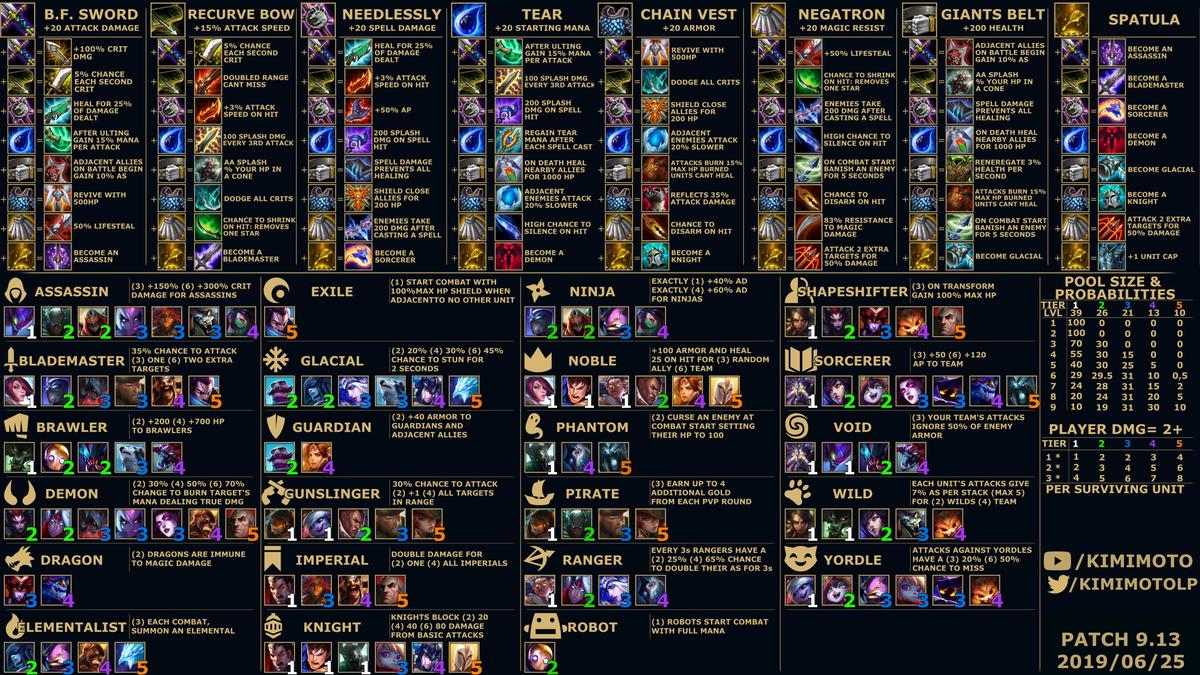 An enormous round of applause for @KIMIMOTOLP (Twitter) and /KIMIMOTO (YouTube) for creating this materpiece.
Grab the original version of this Teamfight Tactics cheatsheet.
---
To read the latest guides, news, and features you can visit our Teamfight Tactics Game Page.
Last Updated: Jun 27, 2019