Ever since I threw the "Ask Coyote" link up, my e-mail has all but doubled. Questions have poured in by the ten, and I've been ever so gently reminded that we're about due for another "Question and Answer" session so that I can prove that I really DO read my email.
So without further fanfare (Namely because while Shipwreck LOVES blowing the horn, LOVES IT, I can't get him into the little frilly Herald's outfit to do so.) We bring you this week's edition of...
"Uncle Coyote's Bulging Sack....of Mail."
Do you ever review console games?
Only when they come out for PC! HA!
Short answer is "Not really". I'm not a console gamer. I find that PC games have better graphics, less chance of locking up and freezing due to dust related issues, and generally can be hacked and modded when they've lost their luster, restoring SOME replay value.
That all being said - I *have* reviewed console games in the past, and I probably will again in the future, but it will never become a regular thing. Some games just haven't been MADE for the PC yet, which annoys the living piss out of me.
Example?
Dead Rising. Dead Rising is a game for the Xbox 360 in which you just run around and beat the living piss out of zombies. That's right, ZOMBIES. And it's not your typical resident evil "oOOoh scary" game.
No no no no NO. With the exception of end bosses and a few minor characters, the zombies in dead rising are STUPID. Sure, they'll lumber close and attack if you let them, and if you are a crappy player you'll find yourself peeking out of their colon wondering what happened in your life that was so bad that you deserved to be staring out a rotting ass...
But they are STUPID. And because of that you are free to run around and slap build-a-bear heads on them, whack on them with plastic swords, run them over with a lawn mower, or play Tiger Woods with a golf club and ball.
yet the game is ONLY for the Xbox 360 and therefore I don't really get a chance to play it. So to answer your question - "Yes, but VERY rarely, and probably only when it involves zombies."
The day this game hits PC, there will be no column, I will not go to work, and there will be moans of zombies mixed with moans of naughty dirty FREAKY pleasure in my computer room.
So ya know...knock first.
Do you come up with your own topics or does Ten Ton Hammer give them to you?
99% of the time the topics are mine. I sift through news alerts, gaming websites, MMO forums and online magazines to find out what is relevant and being talked about.
Then I take that topic and turn it into a way to make fun of Jack Thompson, and show boobies. That's it. That's MY job in a nutshell. Boobies.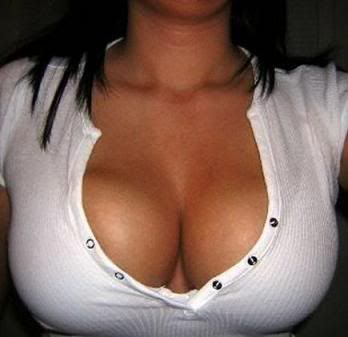 However, that remaining 1% is my favorite. That's when readers send me e-mail asking me to look at something, or give me a heads up to an article I might have missed. I love getting topics from other people, and while I don't always use them (Don't worry, Cancer-videogame is *STILL* on the table.) it's nice to have back up topics in case the well runs dry.
As for Ten Ton Hammer hooking me up with topics? I'd love suggestions. I'd love "Hey Coyote, what are your thoughts on this?", but the problem is...
..I think I scare most people at Ten Ton Hammer.
We're not talkin' the whack jobs like Boomjack. I mean chainsaws and hockey masks wouldn't make that guy flinch - but some of the others? Yeah, I think my "Chaos Factor" sets me a part a bit, and people give me wide berth as long as I don't over-step my bounds and do something whacky like post a HUGE picture of a guy banging a horse like this;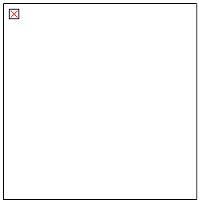 AHAHHA! That whacky red X?! Is there really a link? Is there NOT a link? Did RadarX just swallow his tongue in fear of what you all might be seeing?
By the GODS I love my job.
How do you feel about Josgar being Norrath's best High Elf ever!
Forum humor. Okay, I'll play. *clears his throat*
Josgar being the best "High Elf" is like asking someone to pick out the "Turdiest Turd" swirling around the bowl and clinging to a hastily ripped piece of T.P.
You can't have the best "High Elf" because "High Elves" SUCK. With their flowing blonde hair and sparkling blue eyes they are the World War II Nazi's of most MMO's, and are only three or four expansions from having a "goose step" emote.
Sure, they don't TALK about exterminating the "lesser" races, but we all know what goes on in their suspiciously clean cities when the gates close. They all whip out little Celtic knot embroidered Klan hats and sit around wondering how they can purge the world of the "lesser" races.
Egotistical and cocky with superiority complexes, the only GOOD thing about the prim and proper and "better than you" High Elves is that their women are into freaky bondage sex in which you humiliate them and make them do things they would "never" do so that they can pretend to be ashamed while you video tape it and put it on the internet.
As for Josgar being the best High Elf? Hehe. SOMEONE has to "win" the Special Olympics right? Here's your hug and your cookie dude, you've earned it.
Will you ever write your Skatergnome stuff again?
.....
So much hate for you all.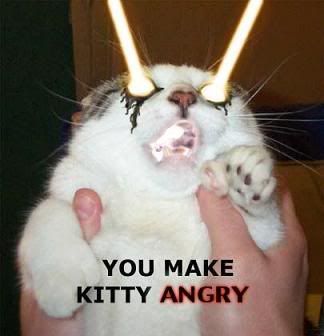 ...
So much hate.
Why hasn't Jack Thompson sued you yet?
Because I'm a nobody?
I'm just another internet tough guy who doesn't get national attention or syndicate. Sure, I've got a lot of readers, (Who kick ASS, btw) but I'm not well known in the grand scheme of things. I'm not going to bring him any REAL attention if he does "come after" me, I have no money in which to take, and if he sued me I'd probably frame the letter and hang it with my other memorabilia.
Men like Jack Thompson don't have "real" agendas or principles. They don't stick up for what they believe in, and they aren't fighting for the greater good, no matter WHAT they'd have you believe.
Men Like Jack Thompson just want attention. They want notice, and they want to be feared and awed. So they latch on to anything in their chosen genre that can get them 15 minutes on the local news and then sit at home and fwap to it as they watch it over and over on their DVR.
Me? I can't give him that. He'd write me a letter, I'd flame him and laugh it off, and it would never touch the press so he'd check his watch, sigh at his failed attempt, and then run off in hopes of catching that 10:15 ambulance as it flies by.
Of course if he *DID* come after me, I would be the one sitting home fwapping, because let's face it.
The man is dreamy.
So where is our Star Trek review?
A Star Trek review? Why? Because I did a Star Wars one? Since when am *I* ever impartial?
Star Trek was a good series, surpassed by Next Gen, evened out with DS-9, started to put on skis to jump the shark with Voyager and then went full Fonzie with Enterprise.
The End.
Okay, not the end. I *LIKE* Star Trek. I like Klingons looking cool, or just having big eyebrows in the original series. Harvey Mudd was the man, because let's face it;
If you can make sex robots that are hot? You are going to MAKE sex robots that are HOT.
That's just the way it is...
But as for a "Star Trek Review", I have to ask; why? What has Star Trek done of ANY relevance lately? The Star Trek MMO? That's going to crash harder than John Denver in a Balsa Wood Flyer. The Movies? Sure, while I'm there I'll review Back to the Future 2, Big Top Pee Wee and a bunch of other "still relevant" movies before getting into my Trans AM and blaring some REO Speedwagon.
I like Star Trek - I really really do. I like hot alien chicks who want to have sex all the time, I love phasers and tricorders and the possibility of a porno-holodeck...
But until they do something currently news worthy or even slightly interesting?
Beam me up Scotty.
....
....
Crap. That's right. Yer dead.
-Coyote
((FRIDAY PIMPINGS!! Almost forgot to pimp stuff out today. I'm a bad boy. First up, we have my weekly story over at EQ2 Ten Ton Hammer - EQ2 driven, it's an interview with Askidan Adakus, the newest NPC to hit the market. Also in the vein of EQ2 pimpings we have The Zone Guide to DarkLight Woods - Explaining once and for all how woods can be both Dark AND Light. Also on the block, A Guide to choosing your Deity in EQ2. Following a God gets you power - but what if it is not a USEFUL power? This guide is guarenteed to help. And lastly, throw my boy Bongotezz over at BSComics some love - it's his BIRTHDAY! - Coyote)
---