It's time to get in the bush with Xerin as we talk about today's top five lifehacks for MMO players. These lifehackers are going to redefine your world as you wonder how you lived without them. That or it's not going to do anything, like any lifehack online does, since you're never ever going to put a straw in a can of soda anyway.
NUMBER FIVE: BUY A GAMING MOUSE
This is a crazy lifehack right up in here, and let me tell you. First step of this crazy wacky lifehack is to load up your favorite online retailer or deal aggregate and find yourself a gaming mouse, the more buttons the better. Now when you're playing your MMO, you can press buttons on your mouse to sort of balance out left hand / right hand responsibilities. For those of you who are right handed, there may be some science in how your right hand can respond better to brain instructions, but pfft I'm not going to look that up.
Anyway, buy a gaming mouse.
LIFEHACK CRAZY NUMBER FOUR: UPGRADE UR COMPUTER
This lifehack is just out of the world. The next thing to do is to go out and buy new parts for your aging PC so that you'll quit whining about lag every time the group loads into a dungeon. Use the following handy chart to locate issues that you complain about and the corresponding lifehack to fix it:
Game loads slowly: install an SSD.
Graphics have to be set on low: install a new video card.
Graphic setting doesn't matter, still lag: install a new motherboard and processor. Odds are if a new process will help, you're going to need a new motherboard, due to generation gap.
Bad at the game: Play a different game.
Can't shoot well in a shooter: Quit playing shooters.
My XBox Red Ringed: Go buy a new console or deal with the warranty, if bought within a certain time period, many department stores will switch it out for you.
My Bacon Keeps Burning: NOT EVERYTHING HAS TO BE COOKED ON HIGH OKAY?
LIFEHAXXORS NUMBER THREE: TIME UR BIO BREAKS
Yeah, everyone poops. But, ya know what, you can go before the raid starts ya know. Just, kind of, I don't know, try to use the bathroom during the 10 hour loading screen you're going to have. You don't have to be that guy who in the middle of a pull as the main tank go yeah I have to go to the bathroom guys brb and then watch as everyone dies and fails, only to get back and scream and blame everyone else.
Hilariously enough, that has freaking happened. That's called a /gquit moment if I have ever heard one.
KITTENHACKS FOR YOUR LIFE NUMBER DOS AS IN DISK OPERATING SYSTEM: GET GOOD I MEAN BAKE BACON I MEAN POST ON THE FORUMS WHEN YOU'RE UPSET
Sorry, what's that, you want real lifehacks?
LIFE HACK NUMBER TWO: READ GUIDES
When you're playing a game, the first thing that comes to your mind is how macho you are and how you're going to pwn that newb ass boss with your pwn sword of pwning that you forged from 1000 hours of utter torment of farming an infinite amount of sparkle dust, only to come to the conclusion that the boss has a weak spot - dealing MASSIVE DAMAGE. So yeah, read a guide.
Lifehack #1 - Buy Deli Meat for Custom Subs
Let's get real here - you want extra meat on that sandwich, but it's $2.50. The same $2.50 can get you a 1/4th of a pound of whatever deli meat you want, if not more. The same $1.00 for cheese can get you eight to twelve slices of cheese at the deli. You can combine this lifehack with the sub that's on sale to get the a sub you want at a much lower price. Say a ham sub is on sale for $5, you can get some turkey at the deli, add it to the sandwich, and have a ham and turkey sub with extra meat for $7, which is still cheaper than the plain "ham and turkey" sub.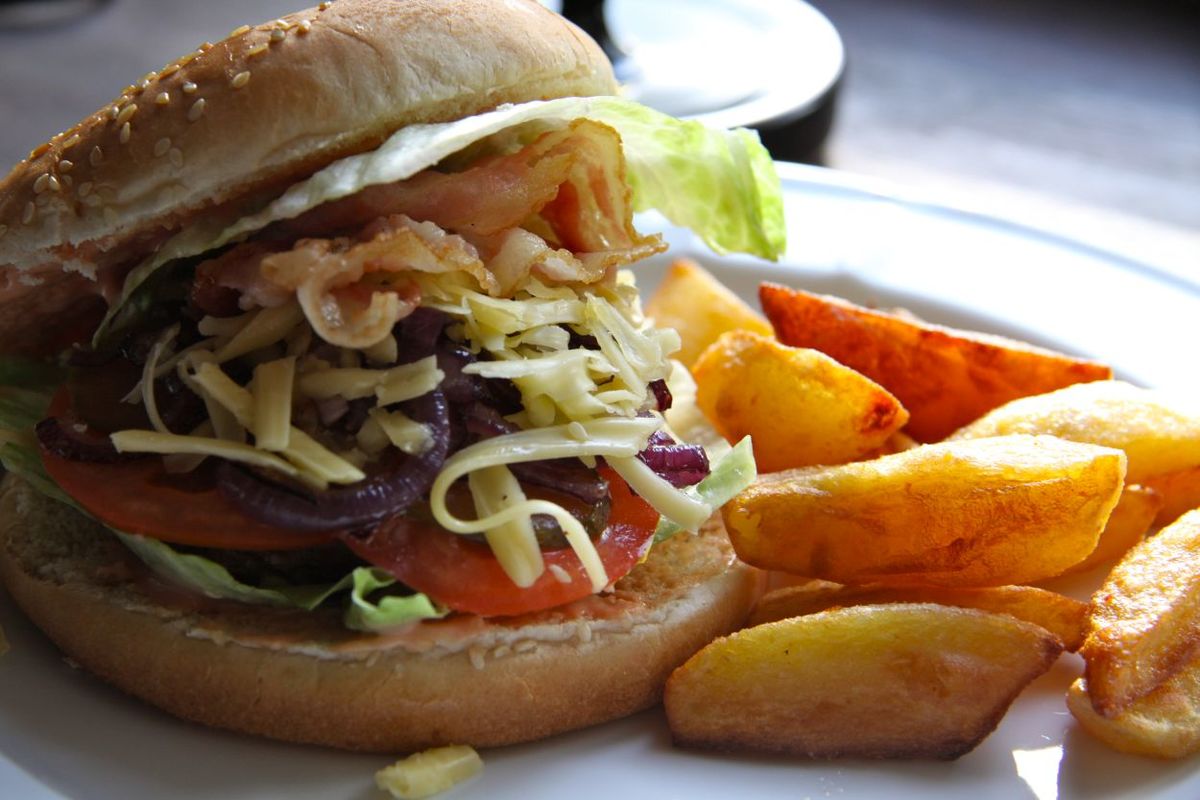 That's a real lifehack there for ya. See you guys tomorrow when I talk more about giant enemy crabs.
Last Updated: Mar 18, 2016