My first official news round up for the new year! I'm pretty proud of myself for not screwing up the date, but I'm sure that 2014 will sneak itself in somewhere. See? It already did that. Sneaky, sneaky. We've had a couple of cool things pop up between today and yesterday. Skyforge is running a 500 beta key contest (AWW YEAHH!), The Witcher 3 released its official specs list, Nexon America is bringing its new PC shooter Dirty Bomb exclusively to Steam, and now you can relive growing up in the 80s with more than 2,000 DOS games archived and available for free. I'm pretty stoked that after last year, this year's first news round is all fun, positive and cool things. I guess the specs for The Witcher 3 are more neutral than anything, but I'll take it! Hell yeah, let's hope this year means tons more awesome news rounds. Let's get to it.
Skyforge
Regardless of what you thought about our recent poll, I'll openly state that I voted for Skyforge daily. It started out at 70% and then slowly settled down into a 2% vote. It made me a little sad, but I didn't get sad enough to go rage about it in the comments. Portalarium got their community to come out and band together, and that was pretty awesome to watch happen. Kudos to Shroud of the Avatar for being a game that so many are passionate about! Anyway, back to Skyforge. There isn't a whole lot to this story beyond "liking" them on Facebook and then giving them the email you registered for beta with: "In the spirit of the holidays, the Skyforge team is giving out 500 beta keys to lucky participants through our special Facebook page! All you have to do is like our Facebook page and submit your Skyforge account email! That's it! Don't miss out!" You can find the form to fill out here. I wish you good luck and hope to win a shiny key myself!
The Witcher 3
Another pretty awesome piece of news is that CD Projekt RED has released the official system requirements for The Witcher 3. Similar to the Skyforge news, there's not really a whole lot else to say. Here are the minimum and recommended specs:
Minimum System Requirements

Intel CPU Core i5-2500K 3.3GHz
AMD CPU Phenom II X4 940
Nvidia GPU GeForce GTX 660
AMD GPU Radeon HD 7870
RAM 6GB
OS 64-bit Windows 7 or 64-bit Windows 8 (8.1)
DirectX 11
HDD Space 40 GB

Recommended System Requirements

Intel CPU Core i7 3770 3,4 GHz
AMD CPU AMD FX-8350 4 GHz
Nvidia GPU GeForce GTX 770
AMD GPU Radeon R9 290
RAM 8GB
OS 64-bit Windows 7 or 64-bit Windows 8 (8.1)
DirectX 11
HDD Space 40 GB
After seeing the graphics for The Witcher 3 (which reminds me, I forgot to mention boob physics for my 2014 year in news round up!), I can totally understand this game not being recommended for low-end systems. I have a feeling that CDPR would rather sacrifice a slice of the population who could potentially play their game instead of having people play a shitty watercolor on low end systems.
Dirty Bomb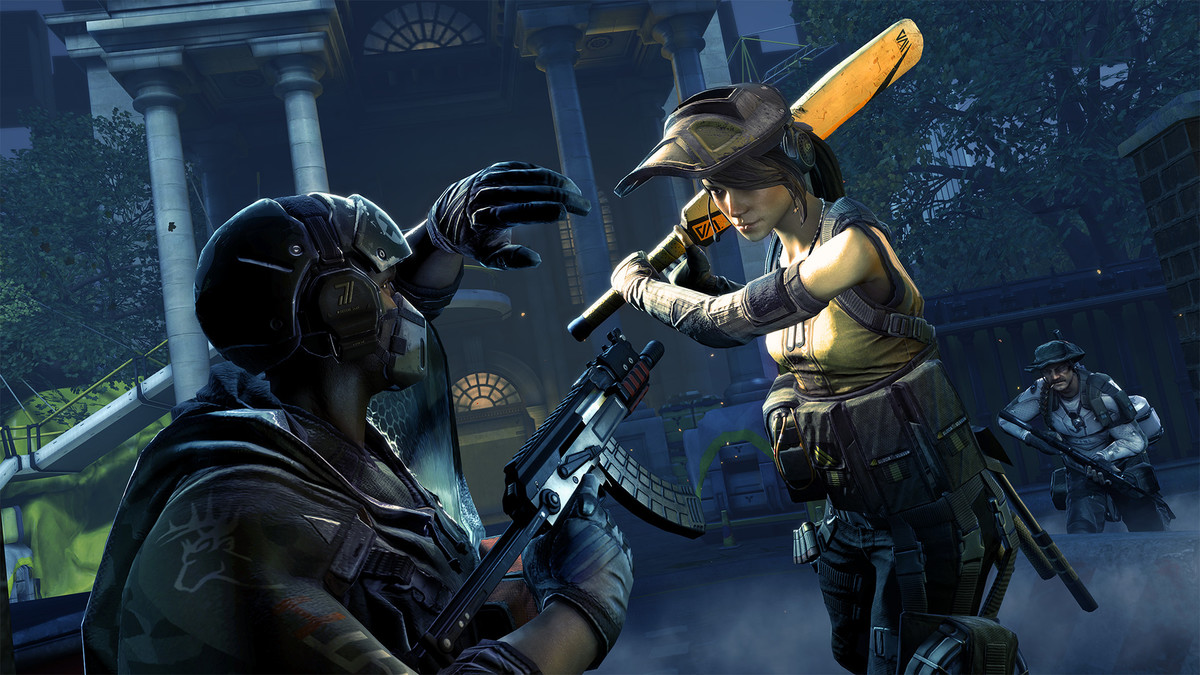 Nexon America's upcoming shooter multiplayer, Dirty Bomb, is currently in closed beta. While you'll need to register for it through Nexon, you can have a shot in experiencing the free-to-play FPS during its development cycle. Nexon has partnered with Valve to make Dirty Bomb a Steam exclusive. It looks like the game will be Windows only, going by the system requirements. If you're interested to see what your peers have to say about the game, do know that the NDA has been dropped and folks are free to let you know what their opinion of the game is, even while it's still in testing.
DOS Archives
For the Oregon Trailer in all of us, over 2,000 DOS games have been added to archive.org and are all playable through the website, thanks to Jason Scott, who is curating the collection. The in-browser emulator is still in beta, so there might be issues with it. However, if you can't wait to die of dysentery, head on over to the software archive so you can hop right on that Oregon Trail and 2,309 other games.
---
To read the latest guides, news, and features you can visit our Skyforge Game Page.
Last Updated: Mar 13, 2016