Best Power Supply for Gaming
Updated April 25, 2022
The best power supply keeps your PC running without worry. It's the heart of any gaming PC build, which means you want to choose one that can handle everything you plan to include in it. A fancy graphics card is nothing without a beefy power supply behind it.
A good PSU could last you several builds, so investing in a good one makes sense. So, if you can spend a little more on a quality PSU, then you should do just that. Don't be worried about going over the top either—a few years ago, high-capacity PSUs were less efficient at lighter loads, but this isn't the case anymore. If you select a modern Gold or higher efficiency PSU, you won't have low efficiency at light loads, regardless of its capacity.
In its most recent ATX specification (v2.53), ntel established some low-load efficiency standards, stating that every PSU should have more than 70% efficiency with 10W (500W capacity) or 2% of its max-rated-capacity loads. Since this requirement takes effect in July 2020, every power supply that meets the ATX12V v2.53 spec must also be efficient at lighter loads.
In addition to the low-efficiency criteria, Intel has included certain new PSU timing requirements to its current standard, which address the Alternative Sleep Mode (ASM), which allows for a system's ultra-fast waking from sleep mode. ASM is exemplified by Microsoft's Modern Standby. Although there are no ASM compatible mainboards at the time of writing these lines, PSUs last for many system builds, so being future-proofed is always a good idea.
If you're still clueless on where to even start when it comes to power supplies, don't sweat, we've tested dozens of PSUs this and handpicked our favorites and what sort of builds they should be in.
The best power supply for PC gaming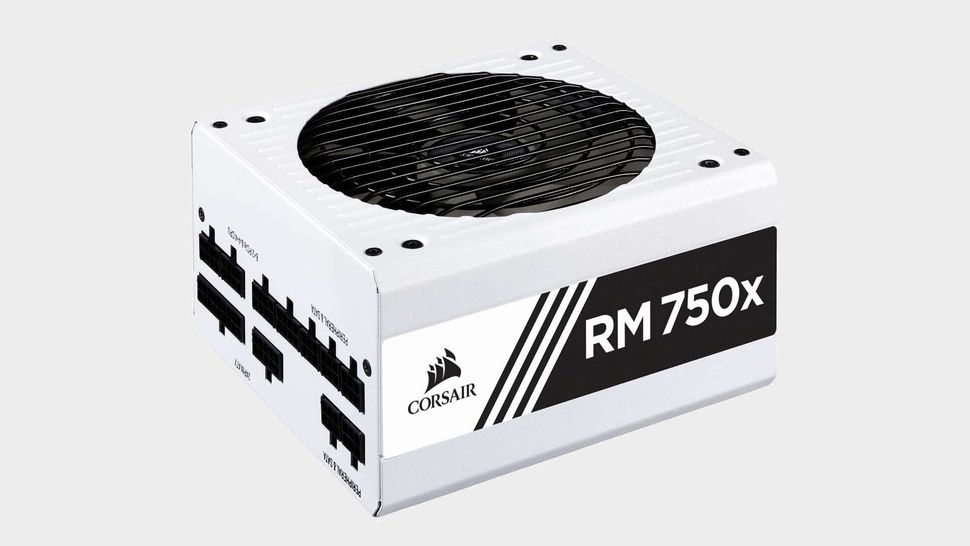 (Image credit: Corsair)
1. Corsair RM750x (2021)
The best power supply for high-end graphics cards
SPECIFICATIONS
Manufacturer (OEM): CWT
Max. DC output: 750 W
Efficiency: 80 PLUS Gold
Form factor: ATX12V v2.4, EPS 2.92
Noise: Cybenetics A- (25-30 dBA)
Cooling: 140 mm Mag Lev fan (NR140ML)
Modularity: Fully modular
EPS connectors: 2
PCIe connectors: 4 (on two cables)
Warranty: 10 years
REASONS TO BUY
+High overall performance+Magnetic Levitation fan+Fully modular+Ten-year warranty
REASONS TO AVOID
-High OCP triggering points on the minor rails -Fan speed profile could be more relaxed- In cable capacitors
The time has come for Corsair to make some changes to its popular RMx line of power supplies since the competition has gotten far tougher in this market segment from the likes of Seasonic Focus GX, XPG Core Reactor, Super Flower Leadex V, etc.
Indeed the task's not easy since the existing RMx units only counted three years in production and delivered excellent performance along with dead silent operation. In most cases, when you try to improve something already good, many things can wrong, but thankfully, this wasn't the case for the new Corsair RMx range.
The new Corsair RMx (2021) line consists of five models with capacities ranging from 550W to 1000W, and the main differences with the previous models are:
Magnetic levitation fan for an increased lifetime under high operating temperatures
Modern standby compatibility for fast wake from sleep times
High efficiency under light and very light loads
Three EPS connectors with 1000W and 850W PSUs
80 PLUS Gold certifications
The new RM750x has a significant performance lead over its predecessor, although it loses average noise output to the older model's dead silent operation. Still, you cannot call the new model noisy because it achieves a Cybenetics A- rating, with its average noise output being close to 28 dBA.
The only area that needs a slight improvement is the efficiency under high loads, which is the main reason for the not-so-competitive average efficiency. Nonetheless, the efficiency under light loads is sky-high.
Finally, the fan upgrade is a highly welcome feature. It boosts reliability, even under harsh conditions where most rifle and fluid dynamic bearing fans would have issues in the long run. With two EPS and four PCIe connectors in two cables, this PSU will be able to handle a powerful gaming system with enough oomph to cope with a GeForce RTX 3080.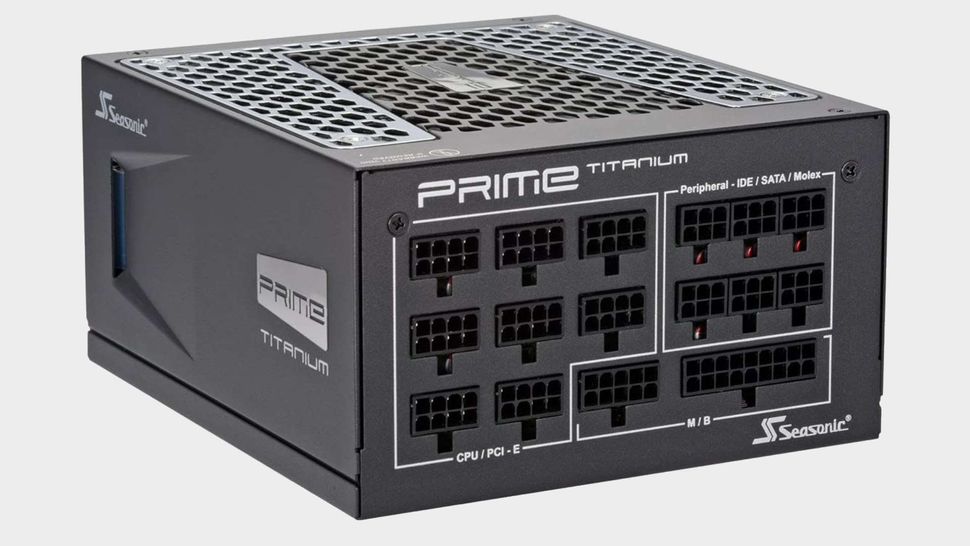 (Image credit: Seasonic)
2. Seasonic Prime Titanium TX-1000
The best 1KW power supply
SPECIFICATIONS
Manufacturer (OEM): Seasonic
Max. DC output: 1000 W
Efficiency: 80 PLUS Titanium
Form factor: ATX12V v2.4, EPS 2.92
Noise: Cybenetics A- (25-30 dBA)
Cooling: 135 mm FDB Fan (HA13525M12F-Z)
Modularity: Fully modular
EPS connectors: 2
PCIe connectors: 6 (all on dedicated cables)
Warranty: 12 years
REASONS TO BUY
+High performance and silent operation+High-quality components and top build quality+Fully modular+12-year warranty
REASONS TO AVOID
-High OCP setting on all rails, especially the minor ones-High inrush current with 115V
Advertisement
Seasonic hit the jackpot with its Prime platform, which starts from Gold efficiency and goes all the way up to Titanium. Several high-impact brands have already used Seasonic's base platform in their own PSUs, including Asus with its ROG Thor 1200W, Corsair's AX line, and Antec with its legendary Signature line.
If Seasonic could make more of these units, I would expect more brands to get in line to source them, despite their high prices. The majority of buyers prefer low-efficiency and more affordable power supplies, unfortunately. Still, when an OEM is confident enough to provide a platform with a twelve-year warranty, you know that this is a bullet-proof product.
The Seasonic TX-1000 is a great power supply featuring top-notch build quality. Besides great soldering work, it also uses Japanese capacitors everywhere, including many polymer caps besides electrolytic ones and a fluid dynamic bearing fan.
Seasonic's engineers did their best to offer sky-high efficiency under all load regions and silent operation, at the same time, along with increased reliability. Performance-wise, this PSU belongs to the top league since it achieves tight load regulation on all rails, it has terrific ripple suppression without using the annoying in-line caps, and its hold-up time is great. On top of that, the 5VSB rail's efficiency is high, and at light loads, the PSU achieves some of the highest efficiency readings we have seen so far.
Another asset of the TX-1000 is that it has six PCIe connectors on dedicated cables. You won't have a problem powering energy-hungry graphics cards where the use of a single cable with two PCIe connectors should be avoided.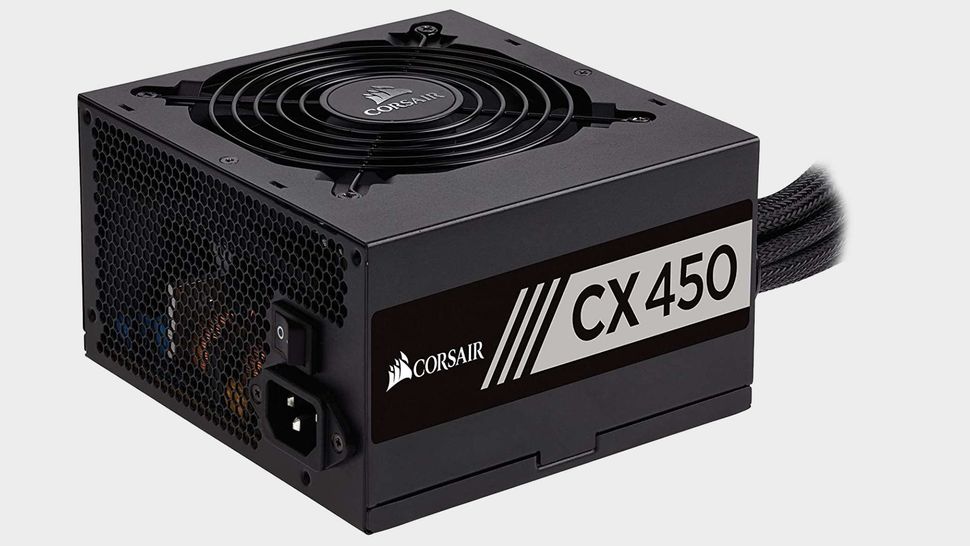 (Image credit: Corsair)
3. Corsair CX450
The best cheap PSU
SPECIFICATIONS
Manufacturer (OEM): CWT or Great Wall
Max. DC output: 450 W
Efficiency: 80 PLUS Bronze
Form factor: ATX12V v2.4, EPS 2.92
Noise: Cybenetics A- (25-30 dBA - CWT) | Standard+ (35-40 dBA - Great Wall)
Cooling: 120 mm rifle bearing fan (HA1225M12F-Z [CWT] or D12SM-12 [Great Wall])
Modularity: No
EPS connectors: 1
PCIe connectors: 1
Warranty: 5 years
REASONS TO BUY
+Modern platform+Full protections set+Rifle bearing fan+Five-year warranty
REASONS TO AVOID
-Non-modular
Advertisement
The lowest capacity member of Corsair's budget-oriented CX line is the CX450. All CX models are manufactured by two different OEMs: either Great Wall or Channel Well Technology (CWT), and each of which uses a distinct platform.
The only way to tell them apart is their RPS numbers, reference designators given to each model. Both configurations have fixed cables to keep the price as low as possible. Nonetheless, they utilize modern platforms featuring LLC resonant converters and voltage regulation modules to generate minor rails and high-quality fans.
It is rare to find such a modern platform in this price range. The weirdest part is that the Corsair CXM units—which feature semi-modular cables so someone could believe that they belong to a higher category—actually use a lower-performance platform.
Between the two Corsair CX450 versions, the model made by Great Wall is more efficient than CWT's, especially under light loads, and has a more efficient 5VSB rail. On the other hand, it has a more aggressive fan profile, so its noise output increases.
In the US market, you will only find the CWT version made in Vietnam instead of China, so it avoids the tariffs and keeps its price tag low. In other regions, the GW platform is also available. In general, the Corsair CX450, in both flavors, offers a high performance per price ratio, and it is an excellent choice for mainstream builds with embedded or low-power graphics cards. In this price range, you won't find such a modern and capable platform.
Best CPU for gaming | Best graphics card | Best gaming motherboards
Best SSD for gaming | Best DDR4 RAM | Best PC cases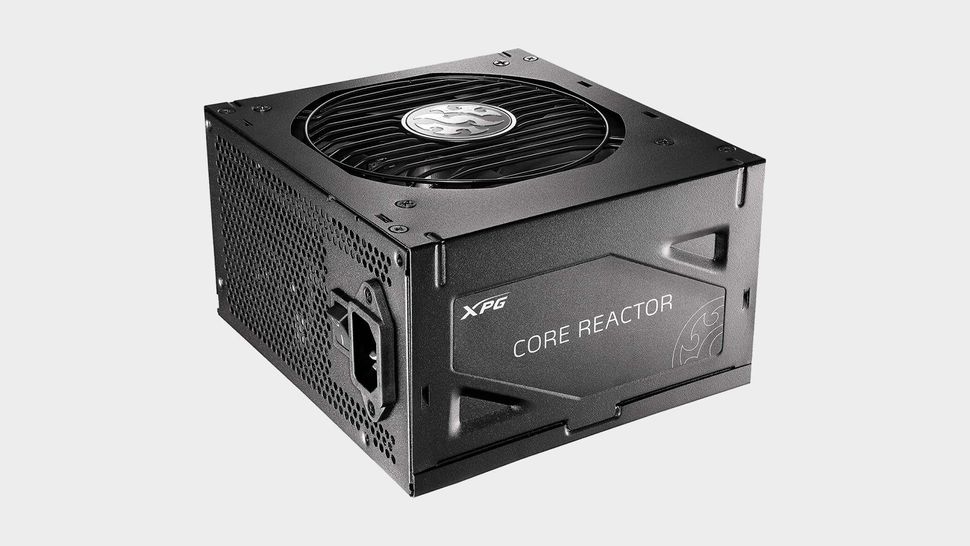 (Image credit: XPG)
4. XPG Core Reactor 650W
The best 650W power supply
SPECIFICATIONS
Manufacturer (OEM): CWT
Max. DC output: 650 W
Efficiency: 80 PLUS Gold
Form factor: ATX12V v2.4, EPS 2.92
Noise: Cybenetics A (20-25 dBA)
Cooling: 120 mm Fluid Dynamic Bearing Fan (HA1225H12F-Z)
Modularity: Fully modular
EPS connectors: 2
PCIe connectors: 4 (on two cables)
Warranty: 10 years
REASONS TO BUY
+High performance and silent operation+Good build quality+Fully modular+Ten-year warranty
REASONS TO AVOID
-Two EPS connectors on the same cable
Advertisement
XPG rocked the boat with its Core Reactor line, an impressive set of PSUs using a competent platform provided by Channel Well Technology. XPG took the company's CSE platform and ensured it had exclusive rights, so you won't see another OEM using CSE (the platform's code name).
So far, only major PSU brands like Corsair and be quiet! have exclusive rights in OEM platforms, so with this move, XPG shows that it has serious intentions for the best power supply market.
The XPG Core Reactor with 650W capacity must face strong opponents, such as the Corsair RM650x, the Seasonic GX-650, and the Asus Rog Strix 650. Still, it manages to lead the race, and this is impressive. Especially as XPG hasn't been such a power in this market historically, it has apparently hired the proper people for the job.
The Core Reactor 650 doesn't only achieve high performance, but it is dead silent, too, with close to 23 dBA average noise output. Moreover, its average efficiency with 115V is close to 89.5%, leading to the Gold 650W efficiency category.
Another significant advantage of this PSU is the compact footprint, which will make the installation process more manageable. The fully modular cables will also help in this too. Speaking of the cables, they don't have in-line capacitors, making cable rooting harder than it has to be.
The only real drawback in this unit is the pair of EPS connectors hosted on the same cable. Usually, EPS connectors should be installed on dedicated cables for lower voltage drops and enhanced safety, but the platform didn't provide enough sockets for this.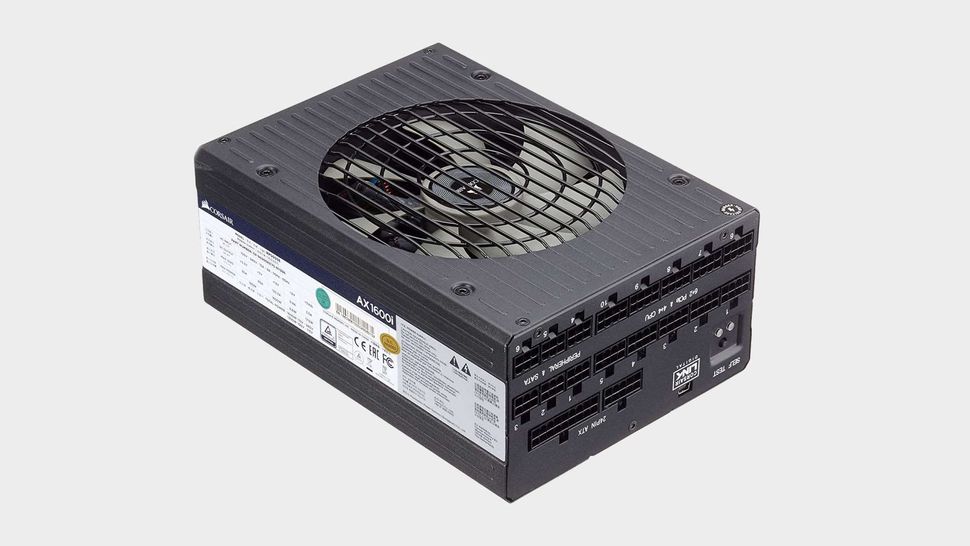 (Image credit: Corsair)
5. Corsair AX1600i
The best power supply over 1KW
SPECIFICATIONS
Manufacturer (OEM): Flextronics
Max. DC output: 1600 W
Efficiency: 80 PLUS Titanium
Form factor: ATX12V v2.4, EPS 2.92
Noise: Cybenetics A (20-25 dBA)
Cooling: 140 mm Fluid Dynamic Bearing Fan (NR140P)
Modularity: Fully modular
EPS connectors: 2
PCIe connectors: 10 (on eight cables)
Warranty: 10 years
REASONS TO BUY
+Powerful with top performance in all sections+High build quality+Silent operation+Software control
REASONS TO AVOID
-Super Expensive-Small distance between peripheral connectors
Advertisement
The Corsair AX1600i was the first desktop PSU to use its cutting-edge power supply technology, but even several years after its initial release, few other PSUs utilize it. In short, the AX1600i uses a totem-pole PFC converter, utilizing GaN MOSFETs, which can offer up to 99 percent efficiency compared to the 96% efficiency levels that the most advanced conventional APFC converters can deliver. Okay, those are the technical details, but what you really need to know is that this is about as efficient as power supplies get.
Besides the totem-pole PFC, the AX1600i also uses two Digital Signal Controllers (DSCs) to manage its circuits. A single microcontroller (MCU) is the communications bridge between the system and the PSU, allowing users also to control some vital functions of the PSU (for example, the fan speed profile and the selection between multiple and single +12V rails, setting up the OCP limits, etc.) besides monitoring tasks.
The AX1600i is the worthy successor of the legendary AX1500i. Both units are made by Flextronics, using cutting-edge technology while offering the best performance that money can buy today, thanks to their digital platform. Besides being highly efficient, the AX1600i also offers outstanding load regulation, excellent transient response, long hold-up time, and excellent ripple suppression.
Despite its high capacity, it remains impressively quiet in operation, thanks to the relaxed fan profile and a high-quality FDB fan. Finally, using the Corsair Link software, you're able to choose between three fan modes: performance, balanced, and quiet, so every user will be able to set the PSU according to his/her needs. You will pay a lot to get your hands on a Corsair AX1600i, but there is nothing else able to meet this PSU eye-to-eye when it comes to overall performance.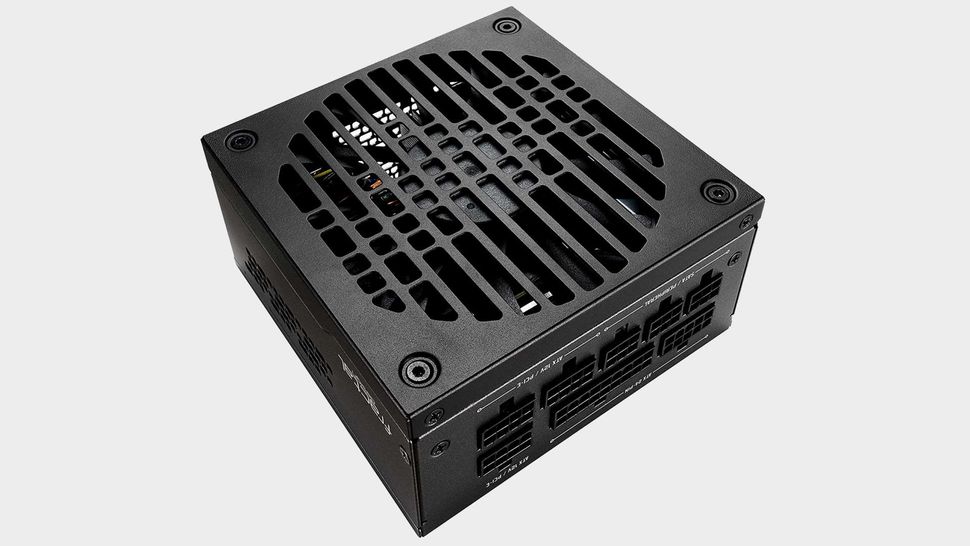 (Image credit: Fractal Design)
6. Fractal Design Ion SFX 650 Gold
The best small form factor power supply
SPECIFICATIONS
Manufacturer (OEM): Seasonic
Max. DC output: 650 W
Efficiency: 80 PLUS Gold
Form factor: SFX-L
Noise: Cybenetics Standard+ (35-40 dBA)
Cooling: 120 mm FDB Fan (S1201512HB)
Modularity: Fully modular
EPS connectors: 1
PCIe connectors: 4 (on two cables)
Warranty: 10 years
REASONS TO BUY
+Powerful+High overall performance+Flexible and fully modular cables+Ten-year warranty
REASONS TO AVOID
-Aggressive fan speed profile-Single EPS connector-High inrush currents with 230V input
Advertisement
DON'T WANT TO BUILD?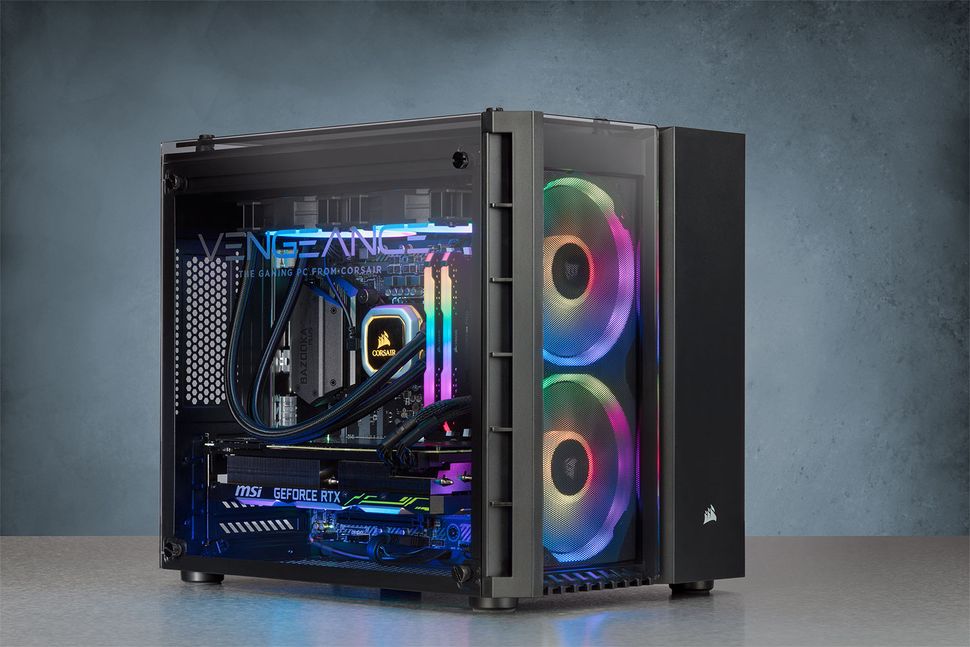 If PC building isn't part of your skillset, look at our guides for the best gaming PCs and best gaming laptops that can give you the most bang for your buck and save you a headache.
More and more of the best power supply brands have expanded into the small form factor category recently, an area that has started to garner much greater interest from gamers too. A few years ago, SFF PSUs were niche products, but the introduction of elegant small chassis, and the desire for smaller systems, have increased the competition in this category.
The first brand that took the SFF PSUs seriously was SilverStone, which has the richest related products portfolio. Fractal, meanwhile, had nothing to show in this category until it launched these SFX Gold units.
However, using the term 'SFX' isn't accurate since both Fractal's Ion units follow the unofficial SFX-L form factor SilverStone first introduced. Because of the larger than SFX depth—by 30mm—SFX-L units allow for larger cooling fans and better airflow. That means they can have more relaxed fan speed profiles and be quieter than their standard SFX counterparts. On top of that, the larger PCBs allow for higher capacity units, too, up to 1000W.
The Ion SFX 650G advantages over its Corsair SFX adversary are the larger, 120mm fan because it follows the SFX-L format, along with the highly flexible modular cables, which indeed make a difference during the cable routing and installation processes. Moreover, you will find an SFX-to-ATX adapter bracket in its bundle, which will come in handy if you want to use this PSU along with an ATX chassis.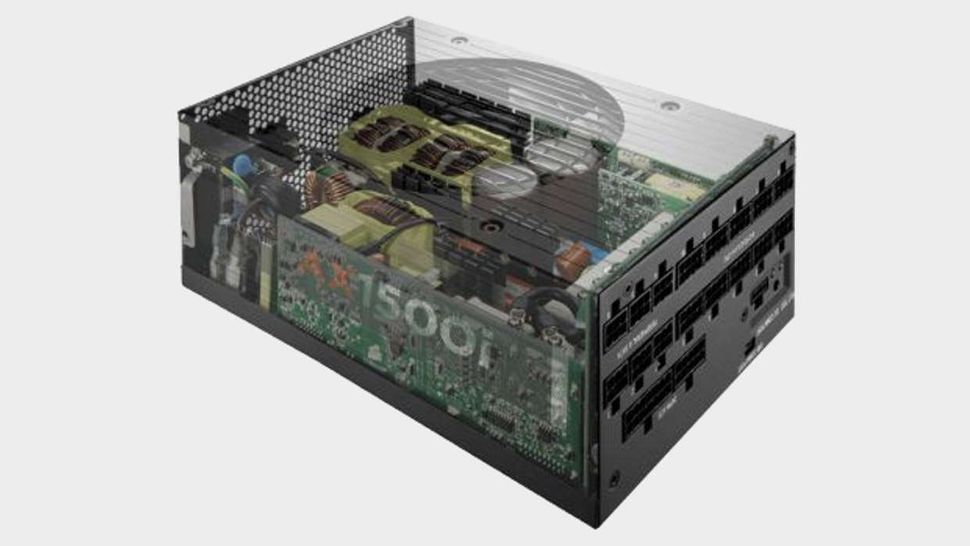 (Image credit: Corsair)
How we test power supplies
Besides the experience and vast knowledge of electronics, the evaluation of power supplies also requires insanely expensive equipment, which not everyone can get their hands on. On top of that, even if you have the proper equipment, you need to know how to operate it, and above all, you have to properly maintain it (AKA calibrate it in frequent intervals to ensure that your results are correct).
Advertisement
This is why there are so few PSU reviewers, and even fewer can deliver good PSU reviews. The recommendations that we list in this article are based on data that we gathered using the equipment shown below: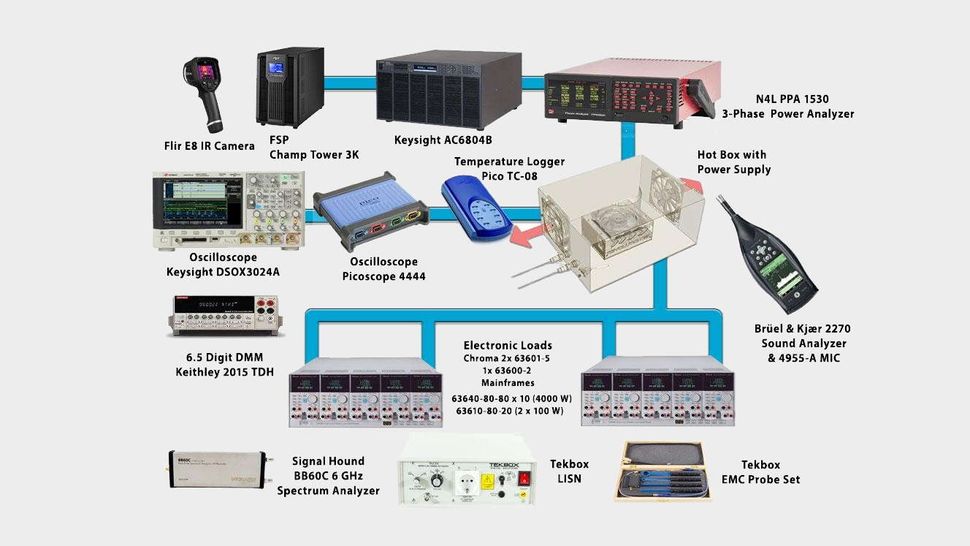 (Image credit: Aristeidis Bitziopoulos)
We use top-of-the-line equipment to test power supplies, including Chroma electronic loads, Keysight AC sources, N4L power meters, Keysight and Picoscope oscilloscopes for PSU timing, and ripple measurements, along with other specialized equipment.
We take complete readings at normal operating temperatures, 28-32 degrees Celsius, and under high operating temperatures (>40C), which expose the slightest problem that a power supply might have. Testing a PSU only at room temperatures doesn't provide the whole picture, and this is where most PSU reviews suffer.
When it comes to noise measurements, besides a highly accurate sound analyzer, we also have a hemi-anechoic chamber at our disposal, with a close to 6dBA noise floor. The noise measurement's set-up is depicted in the photos below.
Image 1 of 2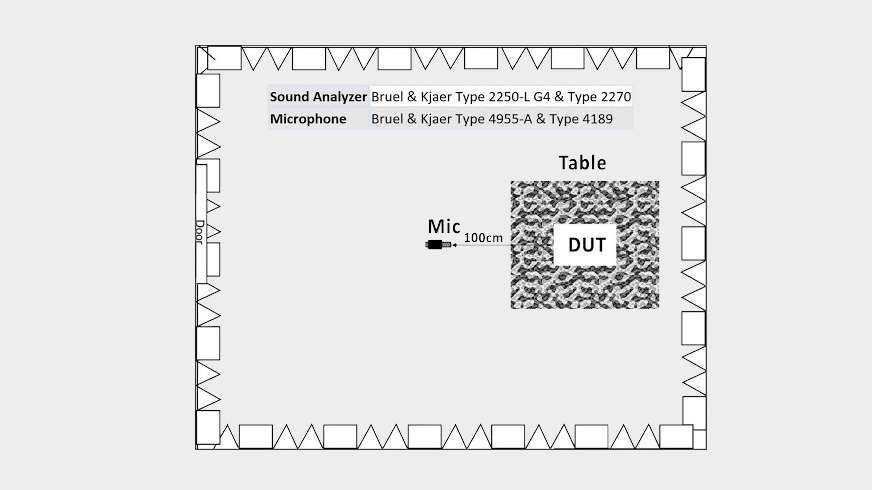 (Image credit: Aristeidis Bitziopoulos)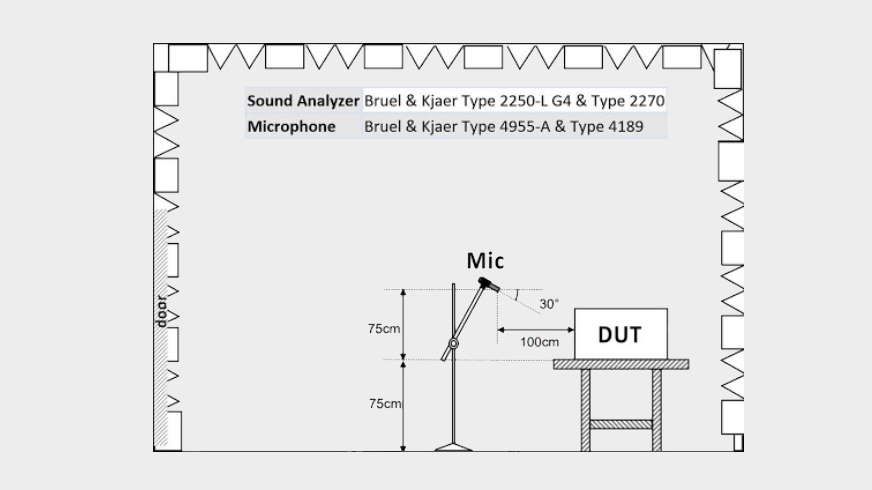 (Image credit: Aristeidis Bitziopoulos)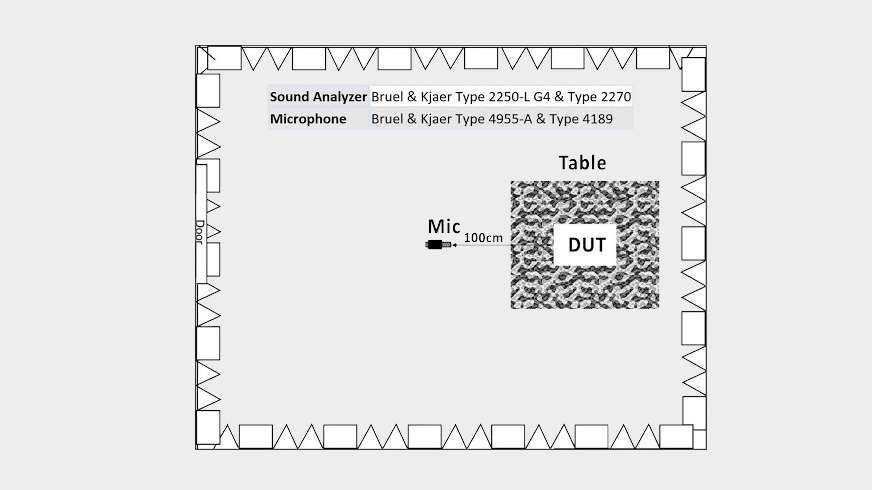 (Image credit: Aristeidis Bitziopoulos)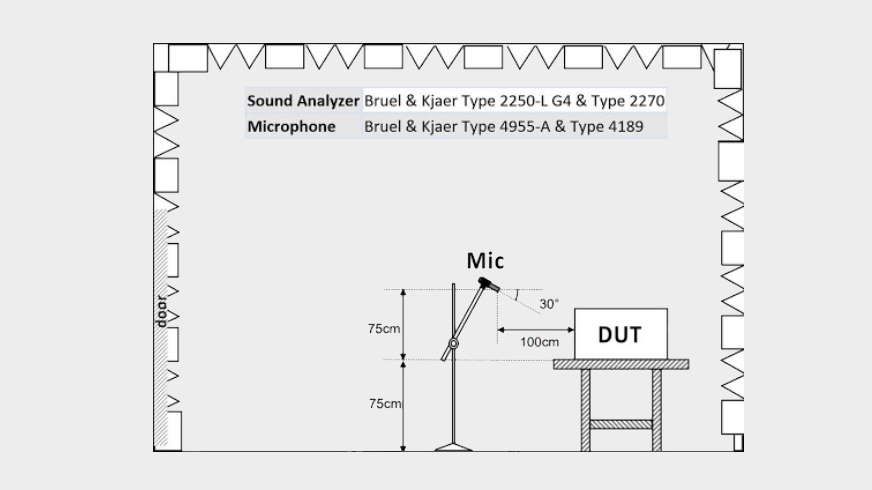 (Image credit: Aristeidis Bitziopoulos)
The best power supply FAQ
What PSU wattage do I need for my PC?
You don't need a degree in rocket science to work out the wattage requirements for your system. The recommended system power requirement listed on the specs list for your current or future graphics card is a great place to start. Still, we recommend using an online power calculator to get the most accurate figure. OuterVision's Power Supply Calculator is our go-to.
What efficiency rating is best for a PSU?
Once you've found out the wattage you'll need for your PC, you'll need to decide what efficiency you can afford. Power supply manufacturers all tend to agree to the same PSU efficiency rating system: 80 Plus.
There are six ratings to look out for with your PSU:
Bronze
Silver
Gold
Platinum
Titanium
Advertisement
An 80 Plus Titanium certified power supply is more efficient than a Bronze one, meaning the parts within waste less power (heat) during the AC to DC conversion. These are often measured across three load levels: 20%, 50%, and 100%. Most PSUs tend to be rated at their most efficient at 50%, although Titanium PSUs tend to perform just as well, if not better, under heavy load.
Higher efficiency also means the internal components are subjected to less heat and are likely to have a longer lifespan. They may cost a bit more, but higher certified power supplies tend to be more reliable than others. Luckily, most manufacturers offer warranties.
What do we look for in a PSU?
Reliability, customer support, warranty, and manufacturer reputations are among the first things you should look for when choosing the best power supplies. Since there isn't exactly a single solution that makes sense for every build, we decided on several categories to fit the needs of most PC gamers. For each, we also took into account budgets, compatibility, unique features, and design.
Our top selections were made based on a combination of the criteria listed above and overall efficiency ratings. While it isn't by any means the all-telling solution for PSU performance, the 80 PLUS certification program provides some form of standardization and expectations for efficiency. More efficient PSUs mean less heat and lower energy consumption.
Do I need a modular PSU?
It pays to future-proof against any upgrades further down the line. A modular PSU will allow you to add extra cables as needed or remove unused ones to free up valuable room inside your case. This is handy if you've got your heart set on a beefier graphics card or want the flexibility of being able to add other peripheral connections later.
However, you can absolutely make do without, as even semi-modular or fixed cable designs will do the job just as well if only with a few extra cables lying around. You can usually tuck these into the back of your PC case to keep them out of your eyesight.
As a word of warning, compatibility is a significant factor when it comes to power supply units. Using cables from different PSUs could put your entire PC at risk, so stick with those provided. Even if they are from the same manufacturer, not all PSU cables will be universally compatible either, complicating things further. If you absolutely must splinter from the cables included, have a look at your PSU's PIN connectors and make sure your cable set has ones that match to avoid any unnecessary frustration and breakages.
---
To read the latest guides, news, and features you can visit our Other Game Page.
Last Updated: Apr 25, 2022