Updated April 11, 2022
The Best Gaming CPU
The most crucial piece of hardware you can buy to optimise your system is the best CPU. There are some product shortages right now, but with a little wait, you can get the CPU you want.
Every chip on this list has been put through its paces on our test equipment in our CPU benchmarking suite. This includes workloads such as 3D and video rendering, as well as gaming performance.
The Ryzen 9 5900X, as well as much of AMD's current outstanding Zen 3 processors, are now our favourite CPUs, since they provide the best performance and cost. The debut of Intel's Rocket Lake chips has resulted in a slew of CPUs of various quality, with the flagship Core i9 11900K being a bit of a splurge, while the less powerful Core i5 11600K offering the best value for money we've seen in Intel CPUs. However, another new generation of Intel CPUs is on the way, with Alder Lake having the potential to unseat AMD's dominance at the top of the best CPU ranking.

Make sure you check our best gaming motherboard list if you are planning to do a brand new build.
The best CPU for gaming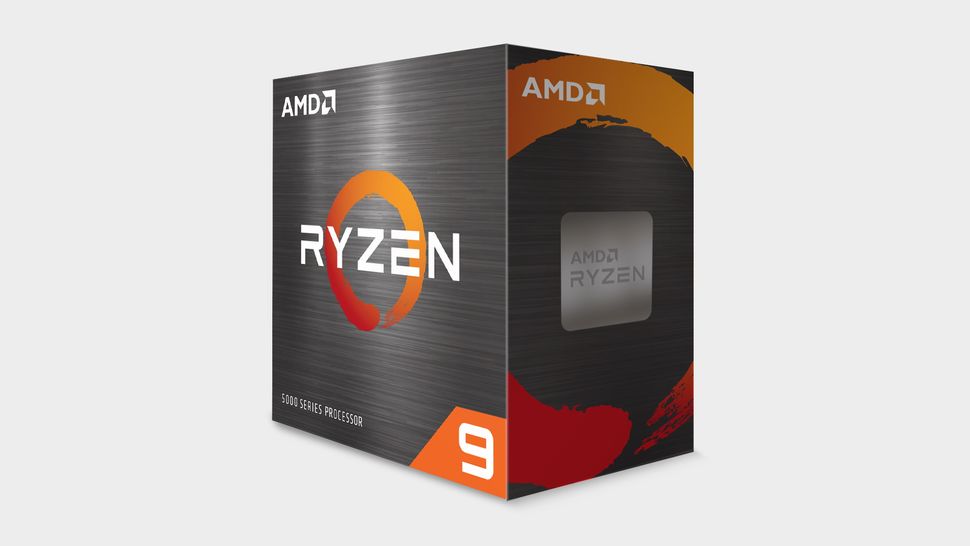 (Image credit: AMD)
The best CPU for gaming right now
SPECIFICATIONS
Cores: 12
Threads: 24
Base Clock: 3.7 GHz
Boost Clock: 4.8 GHz
Overclocking: Yes
L3 Cache: 64 MB
TDP: 105 W
PCIe 4.0 lanes: 20
REASONS TO BUY
+The best CPU for gaming+Awesome performance throughout+Fast and efficient architecture
REASONS TO AVOID
-Needs a proper 3rd-party cooler
AMD's Zen architecture has improved with each generation, but the fact that AMD managed to knock out a 19 percent IPC improvement with Zen 3 is nothing short of staggering. The key takeaway for us as gamers is that this improvement means that AMD can now stand toe to toe with Intel when it comes to gaming. Honestly, there's so little between these two now that anyone claiming otherwise is delusional. 
Whatever resolution you are gaming at, this processor can handle it and keep your graphics card of choice fed with many juicy frames. The fact that this is a 12-core, 24-thread monster means that it can cope with anything else you throw at it as well. So if you have dreams of 3D rendering, video editing, or any other serious tasks, you'll know that you have the raw grunt to handle it. The fact that it won't hold you back when gaming makes it even sweeter. 
The only real downside is the pricing and the dropping of the Wraith cooler—don't forget to factor in when you buy. You do get what you pay for, though, and this is a phenomenal chip for gaming and anything else you might want to do. 
If you're in the market for absolute power, you could step up to the Ryzen 9 5950X, which gives you 16 cores and 32 threads. However, it costs $250 more, and for gaming purposes and even most content creation chores, the 5900X is more than sufficient.
Read our full AMD Ryzen 9 5900X review.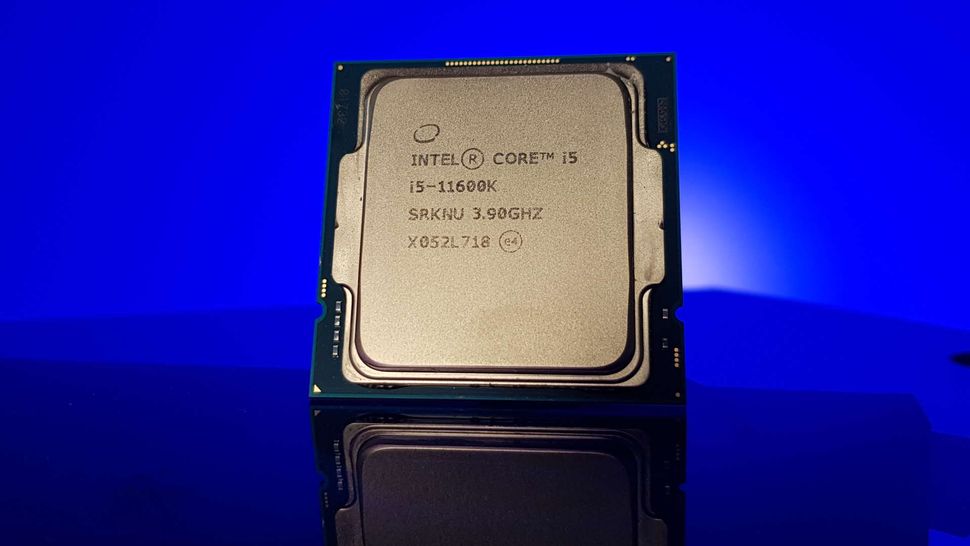 (Image credit: Future)
Intel's best gaming CPU is a great value proposition
SPECIFICATIONS
Cores: 6
Threads: 12
Base clock: 3.9 GHz
Turbo clock: 4.9 GHz (single core)
Overclocking: Yes, 4.9 GHz typical all-core
L3 cache: 12 MB
TDP: 125 W
PCIe 4.0 lanes: 20
REASONS TO BUY
+Undercuts 5600X on price+High-end gaming performance+Solid multithreading chops
REASONS TO AVOID
-iGPU is still quite weak
The Core i5 11600K is my favorite chip of the new Rocket Lake generation, which marks a nostalgic return to the old days of Intel CPU launches. The top processor was always a decent halo product, but the i5 was where the price/performance metrics really sold a new generation. Okay, with the 11900K being a frustrating chip, maybe it's not a total return to the old days, but the 11600K is still an outstanding six-core, 12-thread gaming processor.
It's also incredibly affordable too, with a price tag well underneath the Ryzen 5 5600X and performance figures that have it trading blows with AMD's otherwise excellent Zen 3 chip. The Cypress Cove 14nm backport may have made it relatively power-hungry, but that doesn't stop it from being a great gaming CPU and one that delivers a lot of processor silicon for not a lot of cash.
Advertisement
And PCIe 4.0 support on Intel 500-series motherboards. Though that is of dubious benefit at the moment as our testing has not so far gone well with supported PCIe 4.0 SSDs. That will hopefully change, but even so, this is still one of the best cheap gaming CPUs around.
Read our full Intel Core i5 11600K review.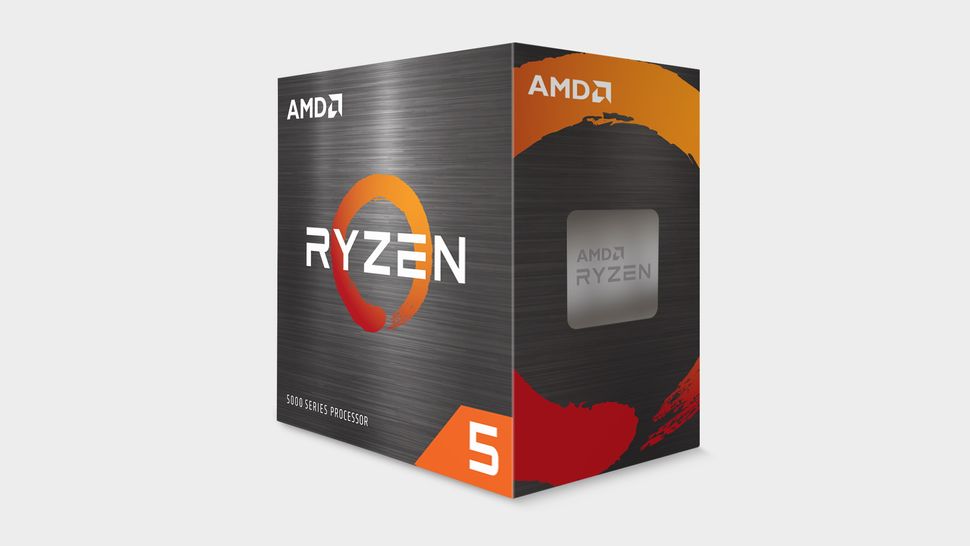 (Image credit: AMD)
AMD's top affordable, and available, Zen 3 CPU today
SPECIFICATIONS
Cores: 6
Threads: 12
Base Clock: 3.7 GHz
Boost Clock: 4.6 GHz
Overclocking: Yes
L3 Cache: 32 MB
TDP: 65 W
PCIe 4.0 lanes: 20
REASONS TO BUY
+Awesome gaming performance+Great value for money+Decent overclocking potential+Wraith Stealth included
REASONS TO AVOID
-$50 more than 3600X-... 3600X came with a better cooler
Advertisement
When it comes to gaming, everything that's great about the 5900X rings true for this more affordable Zen 3 chip as well. There's nothing between any of the Ryzen 5000 chips in games, which means you'll hit the same frame rates with this chip as you will our number one pick. Which is incredible when you think about it—top-tier performance from the most affordable Zen 3 CPU? We'll say yes to that every single day.
This does have half the core count of that top chip, rolling in as it does with six cores and 12 threads. However, this is only an issue with those more serious workloads, which is more than sufficient for more reasonable stuff. You could argue that gaming could go beyond the 12-threads we have here, but there's no evidence that is the case so far, and that's even though the next-gen consoles are rocking 8-cores and 16-threads. 
The Ryzen 5 5600X also bucks the Ryzen 5000 family's trend by shipping with a Wraith Stealth cooler, so you don't have to drop extra money on a third-party chiller. You don't need to, but if you do, you'll hit higher clocks for longer and also open up the wonderful world of overclocking, which could make it worthwhile. This is a decent little overclocker, and while it won't affect gaming much, it'll help in other areas nicely.
Read our full AMD Ryzen 5 5600X review.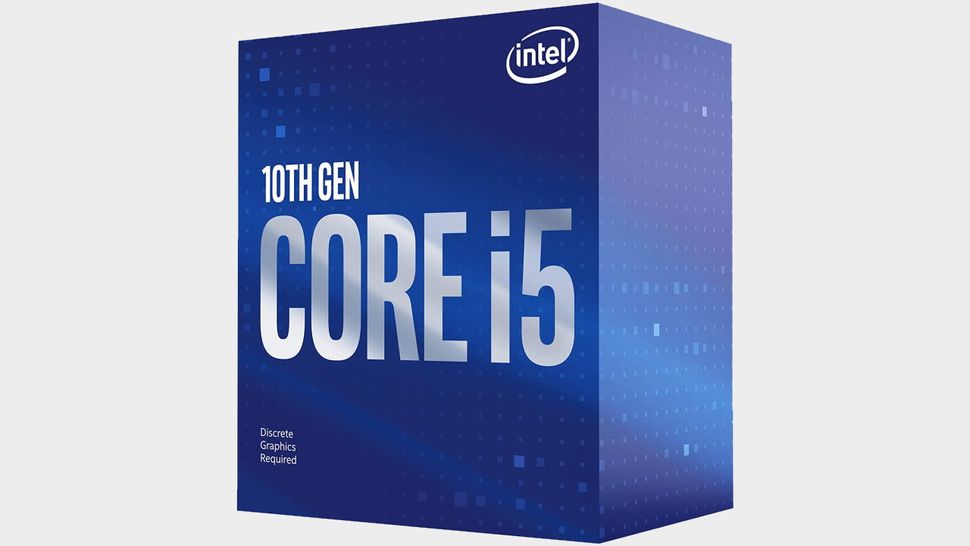 (Image credit: Intel)
4. Intel Core i5 10400F
A great budget-friendly option for Intel builds
SPECIFICATIONS
Cores: 6
Threads: 12
Base Clock: 2.9 GHz
Turbo Clock: 4.3 GHz
Overclocking: No
L3 Cache: 12 MB
TDP: 65 W
PCIe 3.0 lanes: 16
REASONS TO BUY
+Affordable mid-range performance+Cooler included in box
REASONS TO AVOID
-Doesn't support overclocking
Advertisement
The Core i5 10400F is a surprisingly exciting option. It's slightly faster than the previous-gen Core i5 9400, but that F-suffix means it ditches the Intel integrated graphics completely. That's not a problem for gamers unless you want to use QuickSync, although Nvidia's NVENC is arguably better anyway. Overall, it's an excellent budget-friendly choice that doesn't cost much more than a Core i3 part.
There are other compromises, like the locked multiplier—no overclocking here. But you can save money and grab an H470 motherboard. At least you get a cooler in the box, something we'd like to see as an option with every CPU. Most boards will happily run the 10400F at 3.9GHz, so don't worry about the low base clock.
While the i5 10400F may not be as fast as other CPUs in multithreaded tests, in our gaming suite, it's tied with AMD's last-gen 3900X. Future games may start to push beyond its 6-core capabilities, but probably not before you're ready for an upgrade. Right now, the i5 10400F is plenty fast and extremely affordable.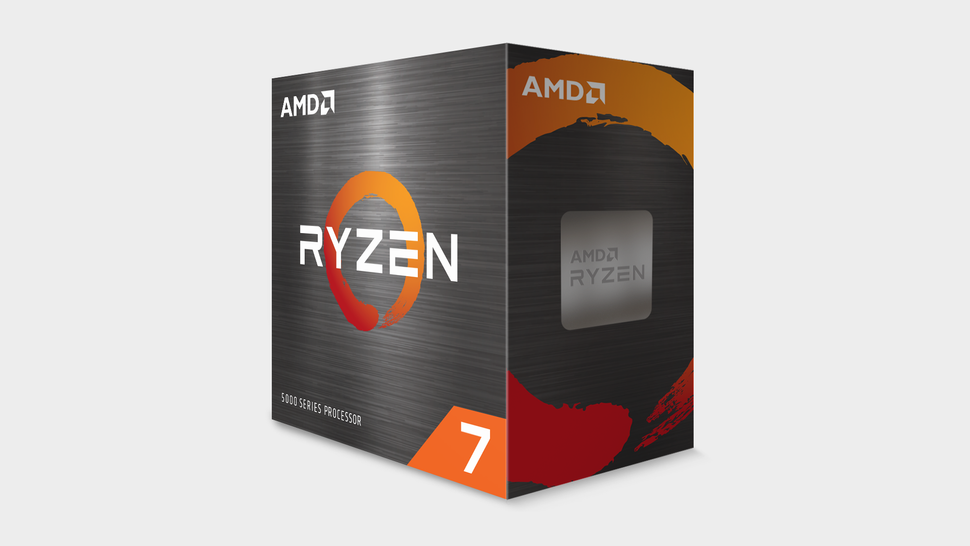 (Image credit: AMD)
A great mid-range chip for serious work and gaming
SPECIFICATIONS
Cores: 8
Threads: 16
Base Clock: 3.8 GHz
Boost Clock: 4.7 GHz
Overclocking: Yes
L3 Cache: 32 MB
TDP: 105 W
PCIe 4.0 lanes: 20
REASONS TO BUY
+The same great Zen 3 architecture+Awesome gaming performance+PCIe 4.0 support
REASONS TO AVOID
-Can fall behind Intel in gaming at this price
Advertisement
If the Intel Core i7 doesn't exist in a world, this would be an incredible chip and would have made it into our top three recommendations, no sweat. It's excellent for gaming, producing the exact figures that can be seen for the 5900X and 5600X. Still, it also appears to hit the sweet spot in configuration terms, with its eight cores and 16 threads surely seeing it right for the future, seeing as that is what the Xbox Series X and Playstation 5 are rocking. 
Unfortunately for AMD, Intel does exist, and the blue company's Core i7 10700K matches this in plenty of the more critical metrics but has this chip beat in one significant way—value for money. This is faster in serious tasks, and if that's what you've got an eye on, then buy this and don't give it a second thought. But if you're mainly looking at gaming, Intel does pretty much the same but costs less. And that's hard for AMD to get away from. 
Competition aside, this is still Zen 3 strutting its stuff, and it does that impressively well. Throw in the support for PCIe 4.0 as well, and this is a forward-looking chip that will last you for years. 
Read the full AMD Ryzen 5 5800X review.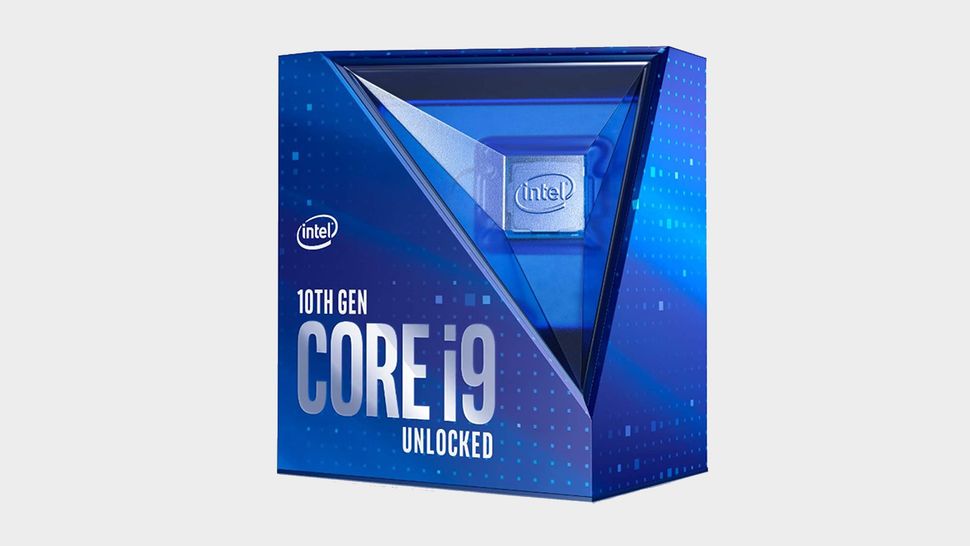 (Image credit: Intel)
The Comet Lake flagship is still a powerful option
SPECIFICATIONS
Cores: 10
Threads: 20
Base Clock: 3.7 GHz
Turbo Clock: 5.3 GHz
Overclocking: Yes, 5.0-5.3 GHz typical
L3 Cache: 20 MB
TDP: 95 W
PCIe 3.0 lanes: 16
REASONS TO BUY
+High performance gaming+Overclocking potential
REASONS TO AVOID
-Older Comet Lake architecture
Advertisement
Intel's top Comet Lake gaming chip, the Core i9 10900K, lost a lot of what made it special with the release of Zen 3. When the 10900K was unveiled, it came with the reassurance that it was the world's fastest gaming processor, but that's not a claim it can hold on to anymore, with plenty of games handing wins to AMD's Ryzen 5900X. It's still a cracking gaming chip, don't get us wrong, but it traded on being the very best, and once that went, it lost a lot of its shine.
What hasn't overshadowed it is Intel's latest release. The Rocket Lake i9 11900K is almost as powerful overall, but it's more expensive and still misses out on the multi-threaded side.
The 10900K is still overkilled for most cases, apart from possibly at the very high-end and for serious workloads; AMD chips make more sense, but there's still a bizarre charm to this CPU. You probably don't need it, but if you build a machine around it, you know it won't be this chip that's holding you back.
The Core i9 10900K is the first time Intel has squeezed ten processing cores into its mainstream lineup. Given it's capable of hitting 5.3GHz (however briefly), it represents an impressive outing for the 14nm technology Intel has been tied to for so long. Gaming still benefits from high clock speeds, which still delivers; it doesn't make much sense given the competition.
You'll need to invest in a Z490 motherboard to go along with this chip and some serious cooling (a decent PSU wouldn't go amiss either). Don't be fooled by that reasonable 95W TDP, as it'll push way beyond that, especially if you're thinking of exploring its overclocking chops. 
Read the full Intel Core i9 10900K review.
(Image credit: AMD)
The best chip with integrated graphics
SPECIFICATIONS
Cores: 8
Threads: 16
Base Clock: 3.8 GHz
Turbo Clock: 4.6 GHz
Overclocking: Yes, 5.0-5.3 GHz typical
L3 Cache: 16 MB
TDP: 65 W
PCIe 3.0 lanes: 16
REASONS TO BUY
+The best Integrated GPU+Excellent thermals and power consumption+Strong all round performance
REASONS TO AVOID
-Lacks PCIe 4.0-Needs fast memory to be at its best-Expensive for an APU
Advertisement
AMD's APUs are the best processors to drop into your rig if you're not going to use a discrete graphics card, but still want a modicum of gaming performance out of your system. And the AMD Ryzen 7 5700G is the best of the latest Zen 3 based chips to deliver that.
Unlike previous APU offerings from AMD, the Ryzen 7 5700G is far more of a jack-of-all-trades chip because we are talking about an eight-core Zen 3 CPU component with 16 threads and a powerful Vega-based GPU to back it up. That makes this a chip that's almost up there with the best of the Ryzen 5000-series CPUs in processing power, but with the graphical grunt to deliver 1080p gaming on low settings in some seriously demanding titles.
BOARD WALK
(Image credit: MSI)
Best gaming motherboard: the best boards around
Best AMD motherboard: your new Ryzen's new home
Best Intel Z490 motherboard: Intel's premium boards
In a GPU drought, that makes the 5700G a tantalizing APU as it will get your new gaming PC up and running. At the same time, you wait for discrete graphics cards to be available and without compromising too heavily on your system performance in the meantime.
The issue is that, as the 5700G is a monolithic design rather than chiplet, there are some performance differences compared to the standard Ryzen 7 5800X, a straight eight-core, 16-thread CPU without graphics. It also lacks PCIe 4.0 support to run the fastest SSDs and demands high-speed memory to make the most of its GPU power. But it's still an excellent all-around AMD processor and a handy option when graphics cards are still so rare.
Read our complete AMD Ryzen 7 5700G review.
Best gaming PC | Best gaming keyboard | Best gaming mouse
Best gaming chair | Best VR headset | Best graphics cards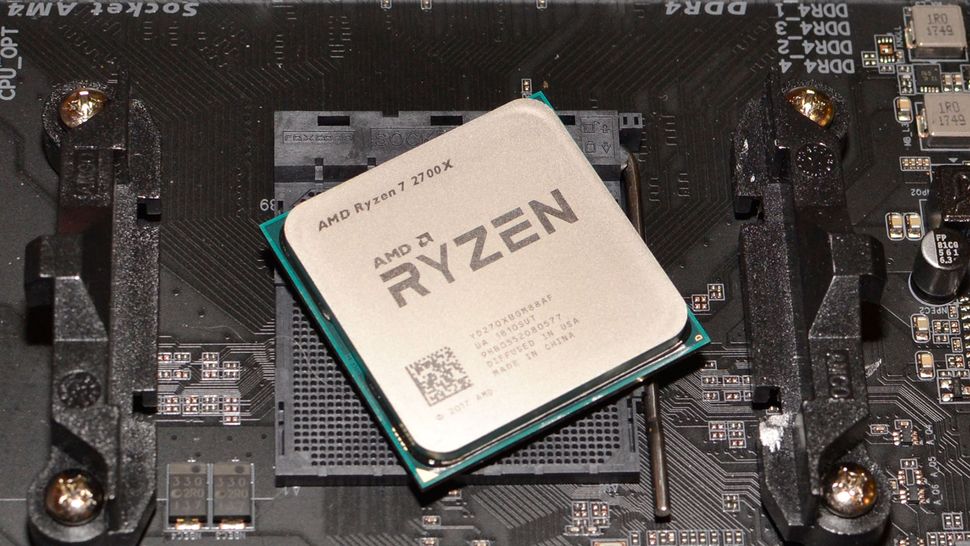 (Image credit: AMD)
---
To read the latest guides, news, and features you can visit our Other Game Page.
Last Updated: Apr 11, 2022