The Best Strategy Games on PC in 2021
There were times when strategy games were as popular as shooters, action games, and RPGs. Now the audience of even top strategy games can be called modest. Will the situation change soon? To answer that question, let's explore the list of the best 2021 strategies.
Humankind
Humankind is a management strategy game about the history of mankind. The game will allow you to rewrite the human past and create your own, unique civilization. 60 historical cultures await you to mix: from the Bronze Age to the present. For instance, the ancient Egyptians can gradually be turned into Romans, Khmers, or Vikings. This game inspired many developers to release more browser and desktop titles available on GameTop.
King's Bounty II
After the original King's Bounty in 1990 and the remake released in 2006, the series did not develop. And this is unfortunate because the mixture of RPG and strategy is quite interesting. This is a classic RPG with a third-person exploration of the world and turn-based battles on a hexagonal field. The player will collect an army and improve one of the three available heroes. Four branches will be available for leveling, the development of which will depend on the decisions made.
Jurassic World Evolution 2
Jurassic World Evolution 2 is a continuation of a real-time economic strategy game that will allow you to create your own Jurassic Park. The new game will develop the ideas of the original, released in 2018. New types of dinosaurs, advanced building, and customization options, and a new mode "Chaos Theory", are waiting for you. Check out how the famous series Jurassic World and Jurassic Park might unfold with scripts that involve times and locations from all five films.
Warhammer 40,000: Battlesector
This is a sci-fi strategy game with an isometric camera view set in the Warhammer 40,000 universe. As you progress, you have to develop your power, strengthen your army, and fight for victory using excellent strategy, amazing abilities, and destructive weapons. Take part in an epic 20-missions single-player campaign that explores the aftermath of the Devastation of Baal. You need to help Carleon and his allies cleanse Baal Secundus of the Tyranids and preserve the honor of the noble Blood Angels.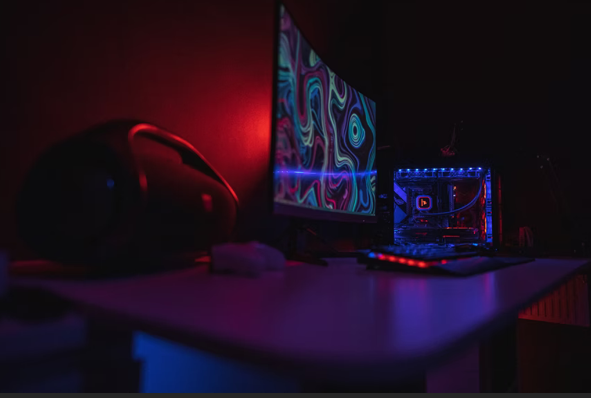 Football Manager 2022
This is a strategy in which you can take control of your favorite club and lead it to victories in all possible tournaments. Many functions related to coaching have been improved. For example, it will be possible to take one of the players to meetings with the press, and before they start, conduct training at the club's public relations center. Now there will be even more statistical windows among which the "xG" or "expected goals" indicator will appear, which fans of the series should definitely appreciate.
Have you tried any of the above-mentioned games? What is your favorite strategy game? Tell us in the comments.
---
To read the latest guides, news, and features you can visit our Other Game Page.
Last Updated: Dec 21, 2021