Today Perfect World Entertainment announced that it would be porting it's popular Dungeons and Dragons based MMORPG title, Neverwinter, over to the Xbox One. While Perfect World is excited that the game is coming to next gen consoles, I think they're losing out by not making it available for the 360, as well, considering that there are a large amount of people who haven't jumped on the next gen bandwagon yet. Also, sorry Playstation and Wii owners, while Neverwinter is coming to next gen consoles, it's not coming to those consoles.
Those aren't the only downsides to Neverwinter coming to consoles. It does look like Perfect World aims to keep Neverwinter a free-to-play game, so there is no worry about whether or not players will need to obtain a box copy. However, not only does playing the game on a console require the Xbox One, but an Xbox Gold membership, as well. I guess Microsoft is working hard on changing the face of Xbox Gold membership, so it has more meaning than the thing you pay for if you want to hear ten year olds let you know what your mom was up to last night and how complacent the same ten year olds are with racist and homophobic slurs. I look forward to a new era of Xbox Gold memberships.
There's also no word on whether or not new Xbox One players, who will be able to get Neverwinter for their Xbox one sometime in the first half of 2015, will be on shared servers with PC players. Traditionally, companies do not let their cross-platform gamers comingle, but I keep crossing my fingers that one day, this will finally happen. Gaming itself is constantly becoming more and more accessible to all sorts of players, and to have all of these players, well, playing together could only be the best thing ever.
Not a whole lot of MMOs end up on consoles, because players who use keyboards and mice have the advantage of extra control. This becomes extremely noticeable in PvP, where having the extra finesse could win a match. Between using your mouse for turning and navigating, as well as being able to bind your hotkeys so all of your action abilities are fully accessible from your left hand, I can understand why MMOs do not get ported over to consoles often. I probably also just made my own argument for segregation here, as well.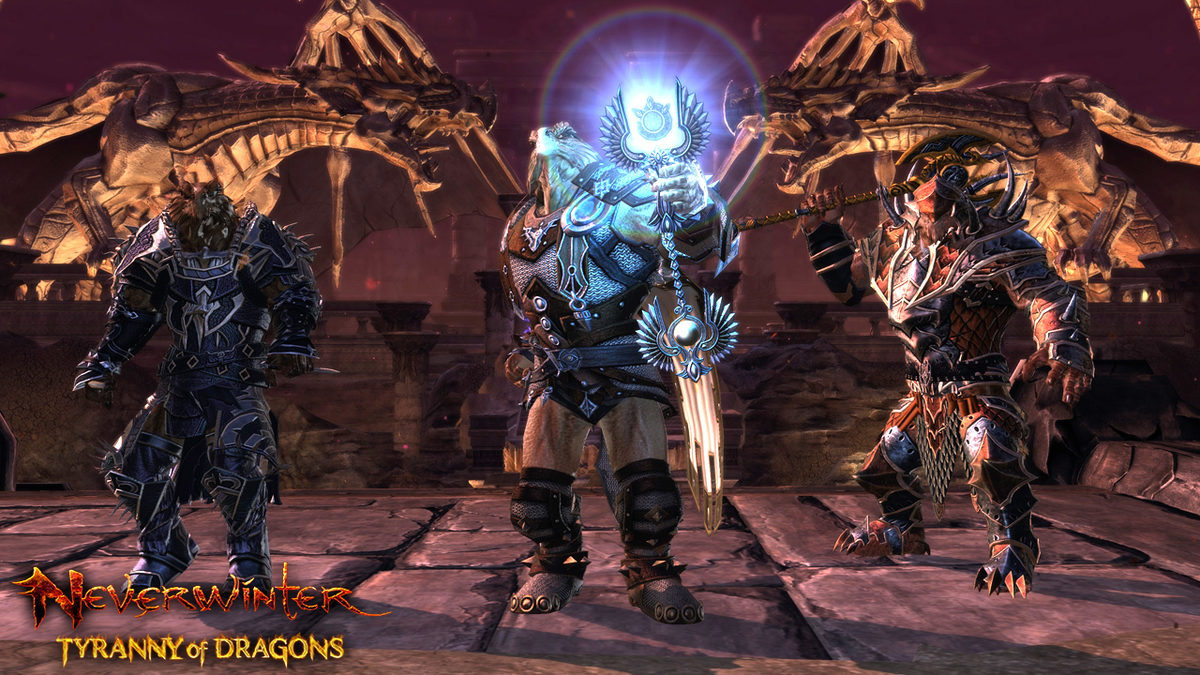 What do you think? I know when I told Dalmarus, he was whopping in excitement and even managed to grumble in his old man ways about me being a tease. He's also a huge fan of Neverwinter, D&D in general, and is more of a console gamer than I am. He also assures me that Neverwinter would be super easy to play with a controller and a great candidate for console porting! Just don't begin asking him about his opinion on Neverwinter if you don't have time for an in-depth analysis on soloing bosses as a wizard.
Neverwinter is currently in its Season of Dragons event that spans over several months as it leads into and continues beyond the forth module, Tyranny of Dragons.
---
To read the latest guides, news, and features you can visit our Neverwinter Game Page.
Last Updated: Mar 18, 2016