Blizzard have often drawn influence from others games and there's certainly no shortage of it in Heroes of the Storm. Dehaka dancing like Drake, Lt. Morales looking like Samus from Metroid Prime or Kerrigan looking like Kim Kardashian. It's no surprise to discover that they're looking likely to pair with Nintendo and release a series of Pokemon themed Heroes. Before anyone thinks we've been drinking far too much Red Bull, we come armed with proof. Having set our crack team of digital analysts to review the .gif released by Blizzard, there's no doubt that Zubat - the much loved Pokemon - will be entering the Nexus. We've no date as to when or whether Blizzard will be revealing further details soon but we think the evidence we've uncovered is pretty concrete.
---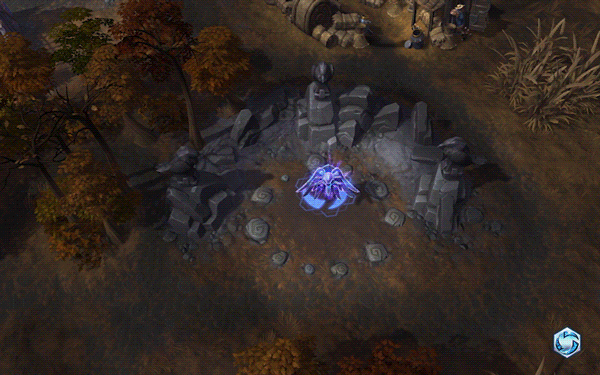 The original .gif
Pausing the frame and brightening the image highlights the clear shadowing
Adjusting the exposure of the colors shows further highlights of a potential creature
Inverting the image shows a clear outline a bat
Zooming and flipping the color results in the above, blurred image
Enhancing the image resulted in the final reveal
Once again Blizzard never fail to amaze at just how far they'll go to when it comes to fleshing out the rosta of Heroes of the Storm. We can't wait to get our hands on Zubat. Here's hoping it's the first of many Pokemon.
Last Updated: May 04, 2016