Daybreak Games Company recently announced an array of new features and updates hitting DC Universe Online early this month. For All-Access members, November 4th is the key date to keep your eyes on as plenty of new goodies get added to the game.
Episode 18
First and foremost comes Episode 18 on Nov. 4th, which will bring two ongoing storylines to a close (or at least a current conclusion). "Blackest Day" will be added as a new 8-player Operation that should finally wrap up the ongoing War of Light storyline, and "The Demon's Pit" will be a brand new 2-player Duo where players will get to have their last showdown with the infamous League of Assassins.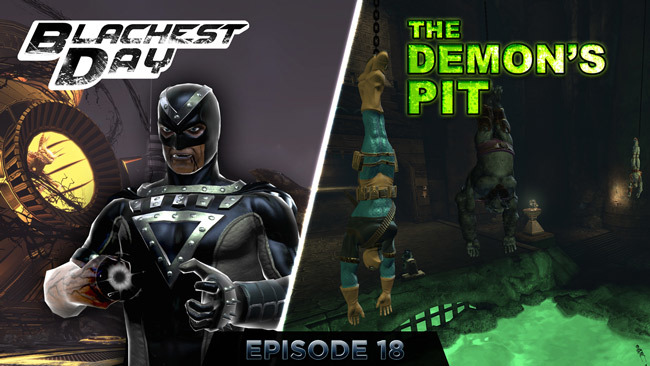 New R&D Gear System
In addition to Episode 18 on November 4th, Game-Update #54 will also be launching which includes many anticipated features like: Cross-Faction PvE, Suicide Squad style, and mid-range power updates for Fire, Gadgets, and Quantum. Most anticipated of all though, is the brand new R&D Gear System that will allow players a slower, but certain path to acquiring high-end rare gear without having to rely on the extreme pain of bad RNG.
You can find out more information on the details of the R&D Gear System by checking out the developer post on the game's official forums.
New Powerset: Atomic!
A brand new Tank/DPS Powerset also joins the fray on November 4th, which features a focus on manipulating nuclear energy. This marks the 5th Powerset for the Tank role, joining Fire, Ice, Earth, and Rage; and the 15th Powerset overall that has made it into the game.
Marketplace Launch
Last but not least, all of the above will be available on the non-member Marketplace starting November 11th, one week after All-Access subscribers will have had access to the new content. To find out more information on this upcoming patch and update, be sure to look at the official news post on the DCUO game website.
---
To read the latest guides, news, and features you can visit our DC Universe Online Game Page.
Last Updated: Mar 21, 2016