There's been a bit of a mystery surrounding both the contents and the release dates for the Rainbow Six Siege DLC that was announced when the game was released, but in a release today Ubisoft blew the fog away and gave a complete timeline for this years DLC and what contents we can expect. The DLC schedule is planned out around the four quarters of the year.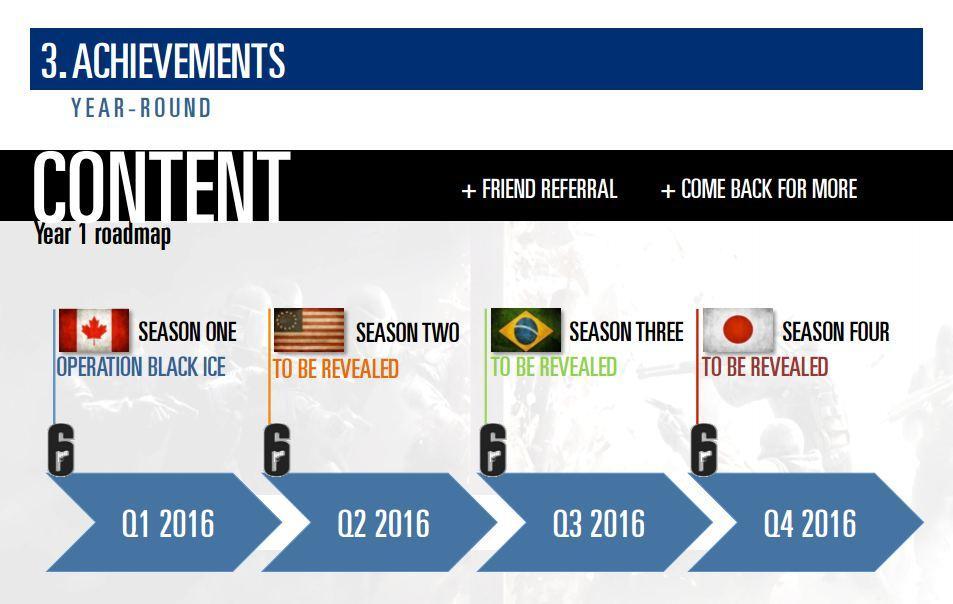 The first quarter brought us the two new Canadian operators, the second will bring us two new American ones, the third Brazil, and the fourth and final for the year will be based around Japan's defense forces. The first Quarter expansion Black Ice also included a new map and some other small additions like the spectator camera. Whether future DLC's will include a map and other features hasn't been announced.
The Siege expansions are included free of charge for anyone who owns the game. If you're a season's pass holder, you'll get early access to the new operators and wont have to spend the renown to buy them.
Last Updated: Mar 21, 2016