It's time to play catch up with some missed news from this week. In today's news round up, we have ArcheAge's latest raid content announcement, Marvel Heroes 2015's new Feature Card and new skins images, Satellite Reign's Early Access Launch, and APB Reloaded's new holiday events.
ArcheAge
ArcheAge has announced a new raid coming to the game The Red Dragon, which will be the newest end game content. Not a whole lot of information has been released regarding this new raid target, but Scapes does state later in the corresponding forum post for the announcement that The Red Dragon will be part of the December update. So far, all we have is the fact that it's coming and a brief background lore. One thing I found while digging through Scapes' post history to see if he responded to the announcement thread for any other information (like when the dragon can be expected), I found out something that should come as quite a relief to many frustrated players: Trion has opened up a Public Test Server for ArcheAge. Have a look at the FAQ.
Marvel Heroes 2015
A new Feature Card is now available, the Future Feature Card, which features the Future Foundation. Say that five times fast, I dare ya. Do it. There are some pretty neat skins in the pack for your heroes. Here's a list of what you can find in the pack, followed by some new images for Marvel Heroes 2015.
Future Foundation Dr. Doom Team-Up (Exclusive)
Invisible Woman Future Foundation Black Costume (Exclusive)
Mr. Fantastic Future Foundation Black Costume (Exclusive)
Spider-Man Future Foundation Black Costume (Exclusive)
Thing Black Future Foundation Costume (Exclusive)
Iron Man Guardians of the Galaxy White Costume (Exclusive)
iBoost
Fantastic Four Blue Spotlight Visual Artifact (Exclusive)
Satellite Reign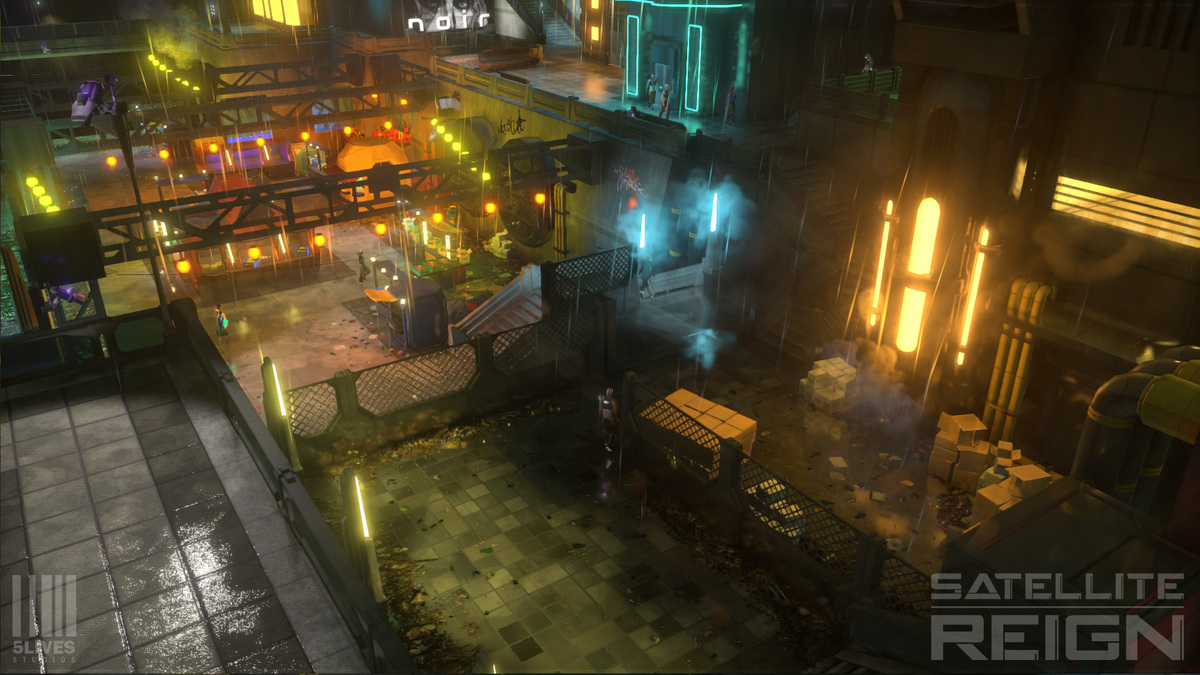 Recently, Satellite Reign went live on Steam for Early Access, available for Mac, PC and Linux. To celebrate this, developer 5 Lives Studios is holding a sale for Satellite Reign through December 18, which means the game is currently 10% off. In addition, they released two new screenshots of the game just for Early Access. Designed with emergent gameplay in mind, Satellite Reign is a real-time strategy game where you control a squad of four different agents, each possessing their own abilities. The game allows for flexible strategy to allow for multiple type of playstyles to be viable. While the game is a single-player game, I've been covering Satellite Reign since it was first announced, so announcing its Early Access launch is a nice piece of closure nearly two years later.
APB Reloaded
APB Reloaded just announced all of their holiday celebrations for the massive PvP game. Since there is so much going on and quite a few different events, here is the press release in its entirety:
12 Deaths of Xmas Event

Don't miss out on Christmas in San Paro and take part in the all-new game mode the 12 Deaths of Christmas! This new event is a free-for-all, reverse gun game, where you blast your way down the weapon tiers by getting kills. Earn Secret Santa Boxes, rewards, and skins or shot for the ultimate goal of 50,000 or more points to unlock the FAR 'Vanguard.'

And that is just the first part…

Take those Secret Santa Boxes and spread the Holiday Cheer in the Action districts. Each Box will create a new random weapon, with random modifications and a random skin. The Gift of Giving can earn you a new skin and a chance to win the FAR 'Charger'.

But we are not done giving yet, there is more.

Snowball Wars Event

Bombard your foes APB style using the event exclusive Snowball Launcher. Take out the other faction and your team will get one step closer to unlocking the "Snowball Wars!" role. After you unlock the role you will win a festive Santa Hat and Reindeer Antlers for your character!

12 Days of Giftmas

Don't wait for Christmas to get your presents this year, you can get them today! Just play each day from December 12th to 24th and you will get a special in-game Christmas present for each day that you achieve 10 unique kills. The 12 Days of Giftmas has begun!

Naughty or Nice?

APB has some gifts for those that have been nice but also something for those who have been naughty this year.

APB is trying out a pilot program that will allow 10 banned users from each server, to get all of their ARMAS items moved onto a new account!

Yes, there is a catch!

Since it is the season of giving, you'll need to find a non-profit charity or hospital in your local area and donate 10 hours of community service. This isn't about donating money, this is about you donating time, helping serve meals at a local soup kitchen or visiting your local animal shelter to help them out, there are thousands of opportunities to do good in your community.

And lastly, you'll also submit a letter with why you feel you should be chosen as one of the few to be given another chance. Please note: not everyone will get this chance, only 10 players from each server will be the chosen ones. So make sure you choose your words wisely and mean them sincerely.

 

This is going to be the most festive holiday season ever!

/The Reloaded Team  
---
To read the latest guides, news, and features you can visit our Marvel Heroes Game Page.
Last Updated: Mar 13, 2016